Cars in Cuba, a return to the past
Inspiration Lifestyle Press Releases
Our Top Experiences and Tours in Cuba:
If youʻre booking your trip to Cuba last minute, we have you covered. Below are some of the top tours and experiences!

Perhaps, in a single movement you could visit history and modernity, as they have told you. Taxis are scarce, you are looking for a rental car, and in the surroundings of the Capitol, a magnificent and impressive construction that you did not expect to

find in Cuba

, you see a row of luxurious and colorful cars, like departed from a museum, which peaceful and confident wait for Your passengers

You only look at one as a case-by-case, the closest one, and then ask if it is available, and the driver who is usually the owner, says "Of course." He warns that you are

from Spain

, because of the pronunciation, and as if it were a marathon joke, begin to guess regions and provinces until you have the name of your town or that of your neighborhood in the city, to end the interrogation.

You ask the price or you risk bargaining

, but invariably a route, depending on the extension, costs between 20 and 40 CUC (between 18 and 36 Euros).

You tell him the places that cannot be missing or you simply let yourself be carried on board a convertible in which you seem to have seen Marilyn Monroe, which you have only seen in old movies, almost all in black and white, or in exclusive and rare exhibitions . The driver, proud but accustomed to his leading role, tells you that he is a 1956 Ford Thunderbird, and you hallucinate.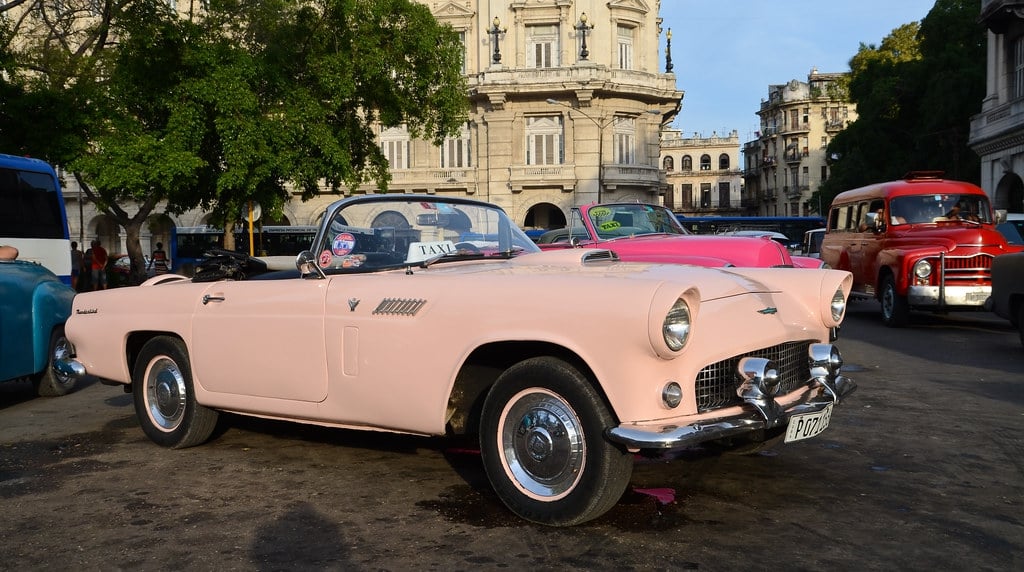 1956 Ford Thunderbird
Diversity of models and brands of cars
Although it seems implausible, thousands of similar cars at the time and manufacturers circulate in
Cuban cities
every day, in taxi functions (called almendrones), rent, family walks or in a show of ostentation to impress the girls.
While they descend at moderate speed through the Prado and meet the sea, where the breeze affects you and you decide to put on your sunglasses, looking for the Paseo street to climb up to the
Plaza de la Revolucion
, they intersect with dozens of American cars from the 40s and 50s of the last century, rolling as if nothing, as if time had stopped in the scenes of old Hollywood.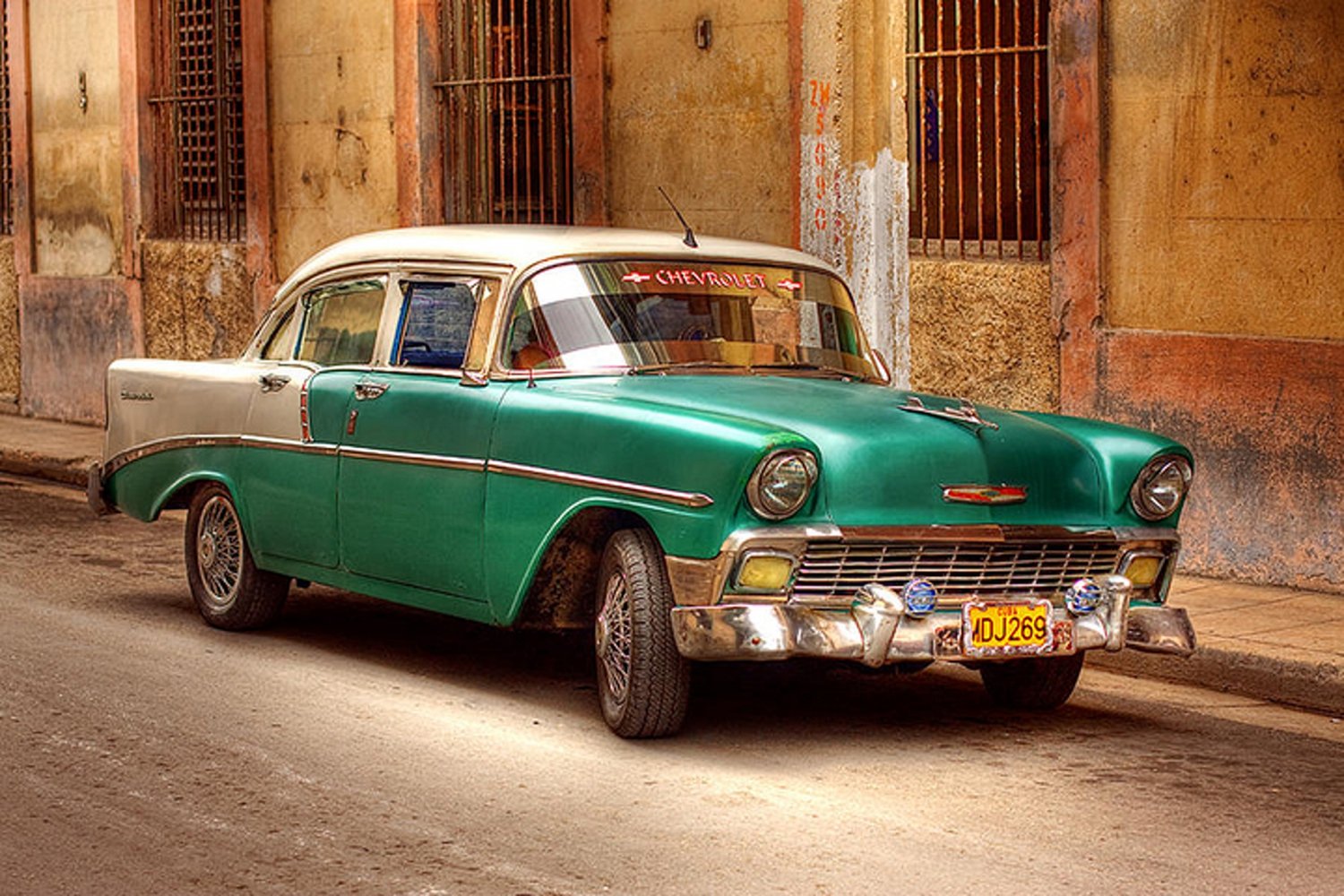 Old Car Cuba
As you have some references and you like cars, you quickly identify a 1957 Chevrolet Bel Air; You saw it in a magazine. Then they follow, as if they wanted to torture you, some Buick, Oldsmobile, Pontiac, Mercury, Dodge, Desoto, Plymouth, Packard, Cadillac, Plymouth, Studebaker, Willy Jeep, Chrysler, even an English MG and an Italian Alfa Romeo. What's going on here?!