Excursions near Santiago de Cuba
Food & Drink Lifestyle Mini Break Retreats & Relaxation
Our Top Experiences and Tours in Cuba:
If youʻre booking your trip to Cuba last minute, we have you covered. Below are some of the top tours and experiences! Castle of San Pedro de la Roca del Morro

This military fortress was built in 1638 to protect the city from possible naval attacks. It takes about half an hour to arrive and the views are stunning.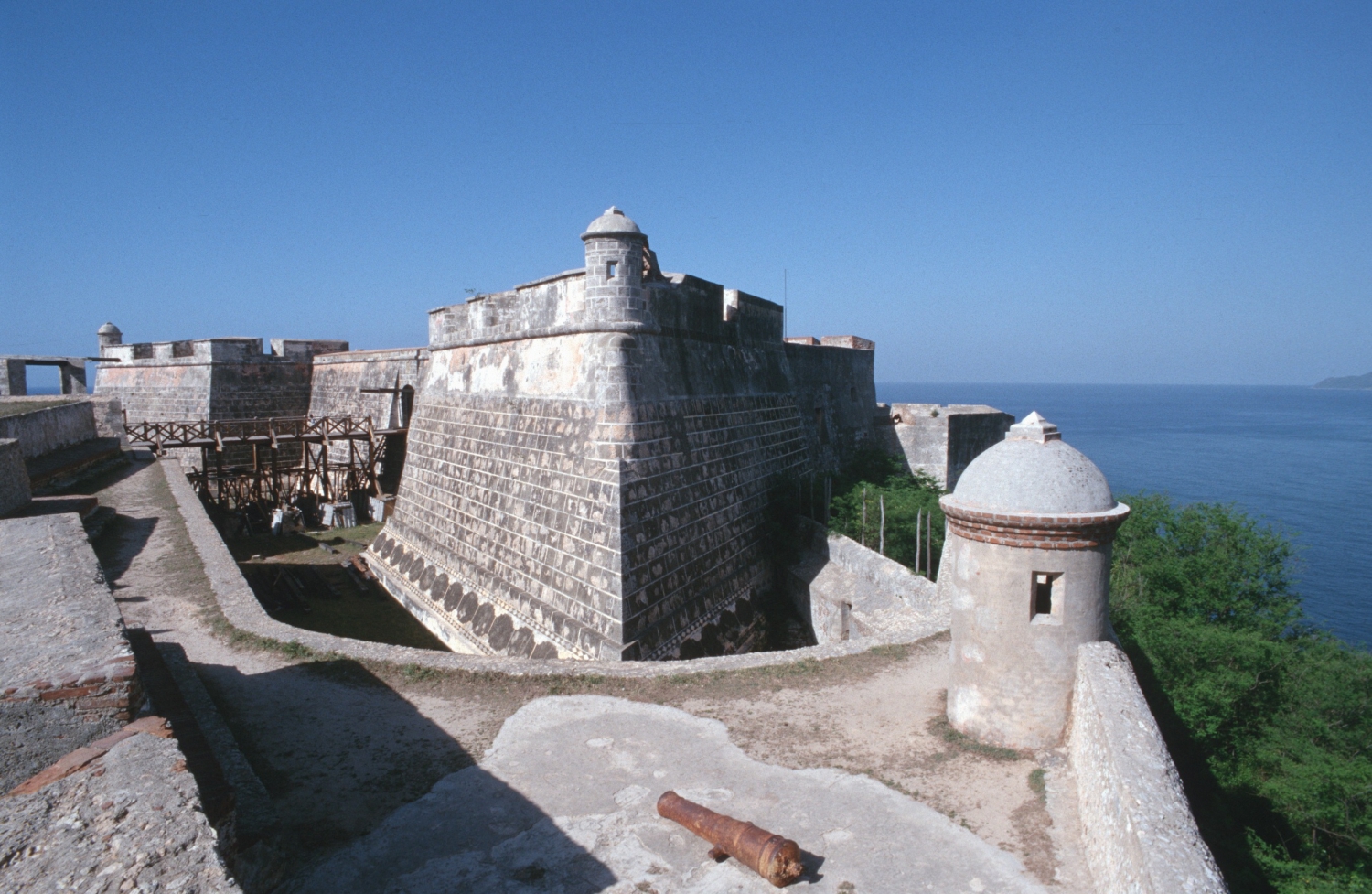 San Pedro de la Roca del Morro Castle, Cuba
Typically,
tourists arrive by taxi
, but there are cheaper ways to go, of course. There are buses and trucks that reach a small pier (from which you then go to Cayo Granma). The trucks cost approximately 2 Cuban pesos per person. From there to the fortress walking it takes about 20 minutes to go through the beach of the Star. I also don't know exactly if we took the right path up, but we arrive. The entrance to the castle costs 4CUC (5CUC if you want to take pictures). The views from outside are not bad either. Next to the castle there is a bar and souvenir shop. When we go down, we take the opportunity to take a dip in Playa de la Estrella and have a drink in a bar / restaurant there.
Granma Cay
And since you're in the area, you can visit Cayo Granma. This small islet is very close to the Castle and is reached by boat. Very few families live, who are mainly engaged in fishing.
Cayo Granma
was home to the rich with large and
luxurious houses
. With the Revolution, those houses were expropriated and Hurricane Ike was responsible for throwing down many of them in 2008. We decided to approach mainly because we had read that good fish was eaten and because of the local atmosphere. What we did not expect is that prices were multiplied by 10 compared to the city.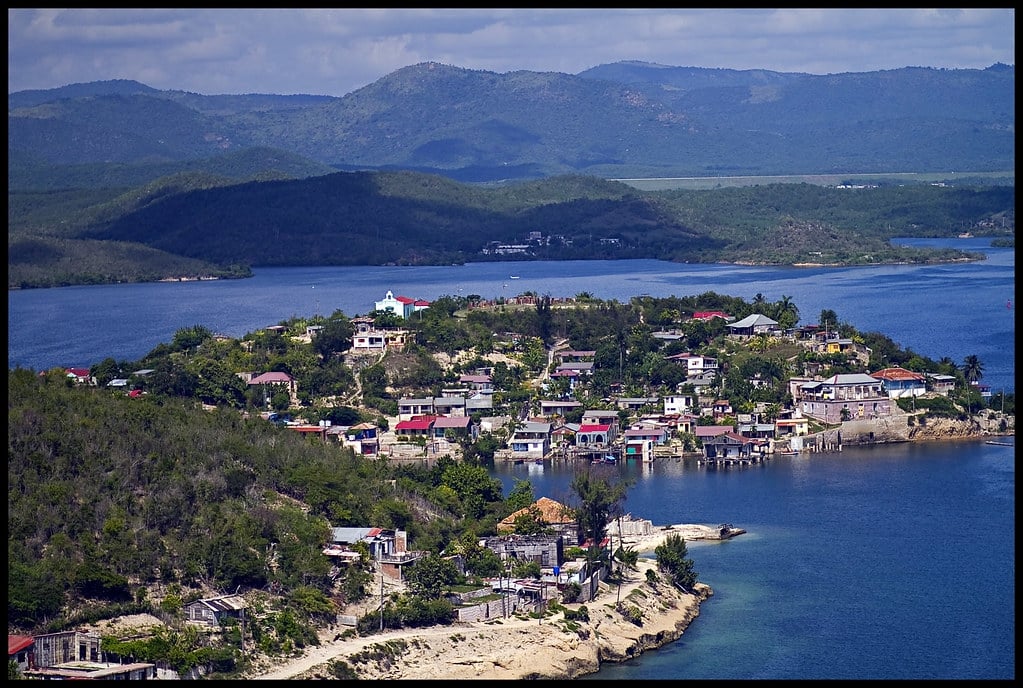 Granma Island, Santiago de Cuba Bay, Cuba
The island can be traveled quietly in 20 minutes. If you decide to go up to the Church of San Rafael, at the highest point of the island, it will be half an hour. Cayo Granma is reached by a small boat that costs 1CUC (1 Cuban peso for Cubans). That ship joins the dock that I mentioned before, Cayo Granma and the port of
Santiago de Cuba
. That means that, if you prefer, you can go directly from Santiago to Cayo Granma.
Where to sleep in Santiago de Cuba
In
Santiago de Cuba
we sleep, as in the rest of Cuba, in a rental house. In this case in Ana Rita's, a very nice santiguera. With her we managed to negotiate a good price for the 3 nights we spent in Santiago. We also met Celina. We were contacted by Celia, from the Quaderns de Bitàcola blog. They had stayed at their home and were also delighted. If you want any of your contacts, write us an email.
Here you have all the information on how to find accommodation in Cuba in private homes.
Where to eat in Santiago de Cuba
The truth is that I don't remember many of the places we ate in Cuba. We practically always ate in small windows and very cheap establishments. But in the case of Santiago de Cuba I kept the name of two sites that we liked a lot:
Fonda La flor de Loto, Creole food: it is a restaurant with only three or four tables, they serve very rich dishes and at a good price. It is located on Enramada Street, nº532, between San Agustín and Reloj.
Fonda la Tropical: a restaurant that is barely visible, is also on Enramada Street (I swear that at number 323, next to the Sweet Palace). You have to enter a portal and climb some stairs. We arrived there almost by chance on our last night in Santiago and I was sad to not return once again.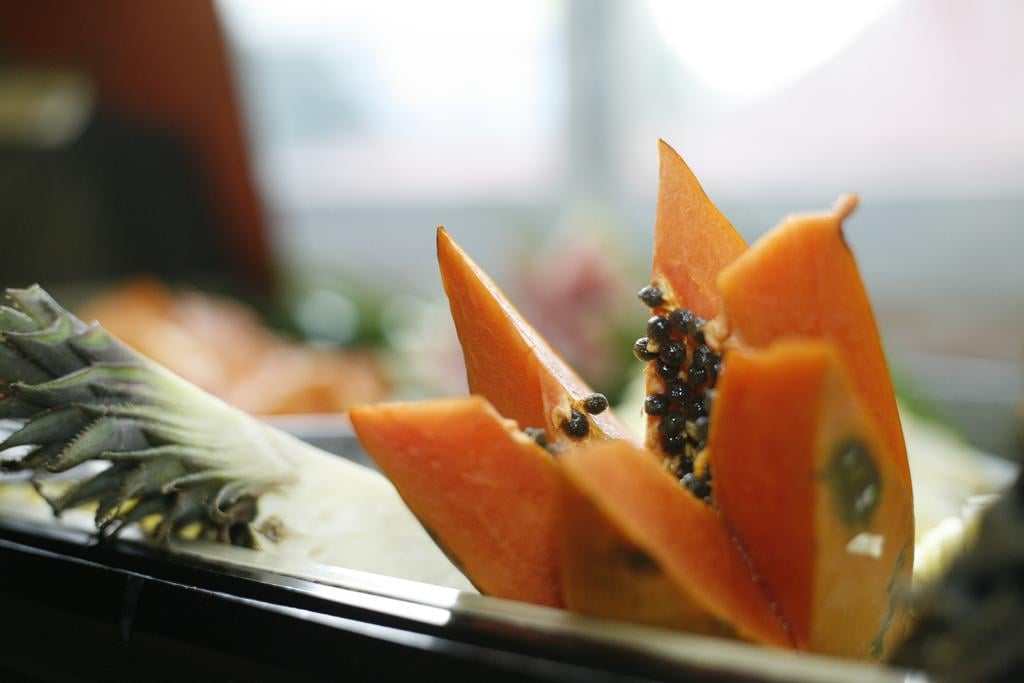 Santiago de Cuba food
How to get to Santiago de Cuba
On our trip, we arrived in the city from Holguin and Guardalavaca, which are approximately 4-5 hours by truck from Santiago.
To get to
Santiago de Cuba
from
Havana
there are trucks that do the tour in 'x' hours. I say 'x' because in a truck you never know when you leave or when you arrive, but estimate that no less than 12. There is also a viazul that makes the journey Havana-Santiago de Cuba and that takes approximately 10-12h. Remember that tickets for Viazul can be taken at the moment. If you travel in high season it is advisable to go the day before making the reservation.