Memories Trinidad del Mar
Memories Trinidad Del Mar Hotel, a short distance from Ancon Peninsula
Are you a business owner in Cuba?
Promote your business 365 days a year with the #1 Guide to Cuba.
Gain MAXIMUM EXPOSURE with a 'Dedicated Business Profile'
Find Out More
Directions to Memories Trinidad del Mar
Memories Trinidad del Mar

Memories Trinidad Del Mar Hotel, a short distance from Ancon Peninsula, offers non-smoking rooms and is decorated in Spanish style. Renovated in 2005, the accommodation has 241 rooms decorated with a colonial design. This traditional property also offers a water aerobics and a free massage therapy. It is located 8 km from Galeria Calleyro.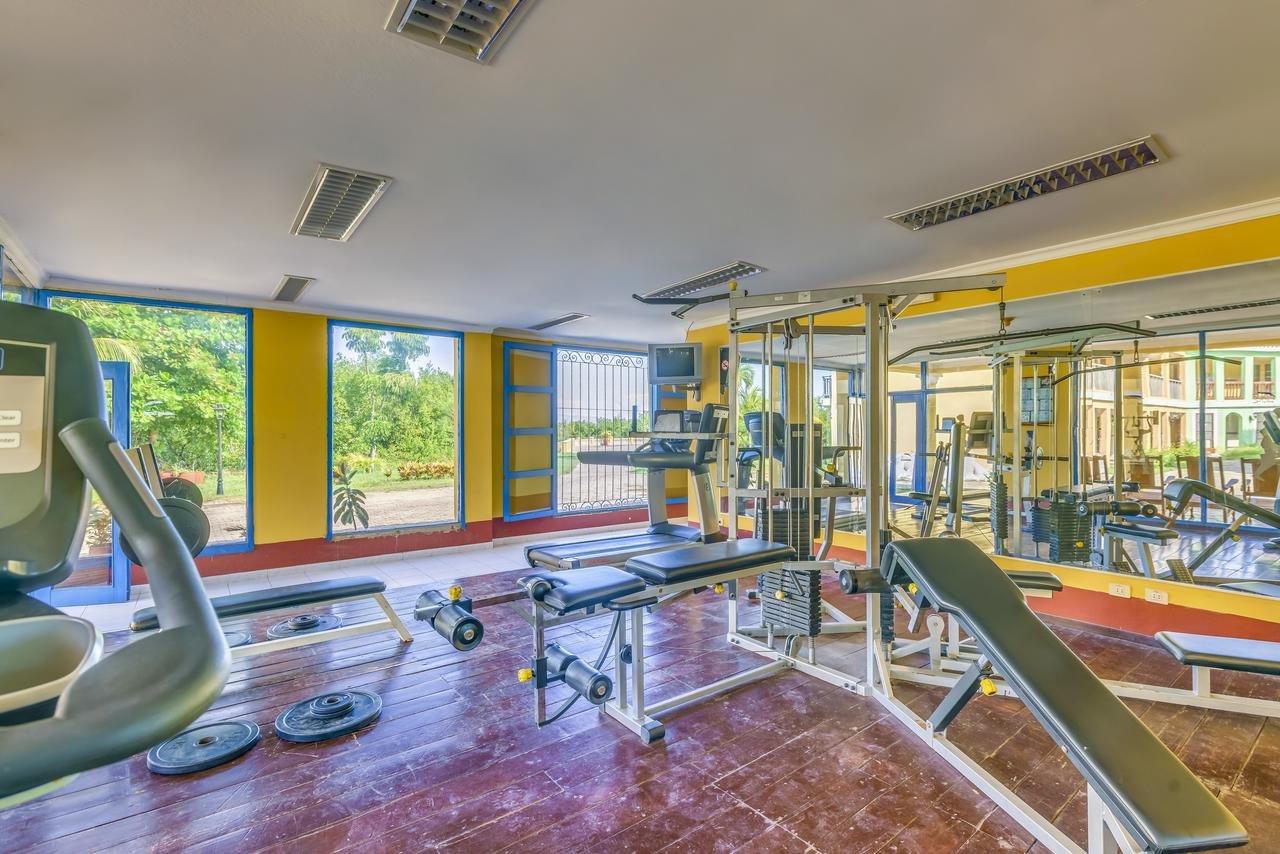 Memories Trinidad del Mar

Palacio de Cantero is about a 10-minute drive from the hotel. The sandy beach is a 5-minute walk away. Located in Trinidad, the property is in the immediate vicinity of Ancon Beach. All rooms are equipped with a private bathroom and a minibar, a safe and a fridge. In some rooms you can take advantage of the ocean view.

The rooms offer large beds and double beds in the rooms. You can relax in the atmosphere of Trinidad in the restaurant by the pool on the site of the property. In the bar you can enjoy the variety of alcoholic drinks. The hotel also has a large swimming pool, as well as mountain biking, volleyball and tennis. The property offers fitness classes, a gym and a fitness center to keep fit.

INSTALLATIONS
Paid parking
Nonsmoking rooms
Rooms / facilities for people with reduced mobility
Elevator
Safe
Currency exchange
Wifi
24 hours reception
Wheelchair Access
Animals are not permitted
Hairdressing
A souvenir shop
24 hour check-in
Beauty salon
Lobby