Hotel Habana 612
High on the list of its impressive features is the hotel's good taste
Hotel Habana 612

High on the list of its impressive features is the hotel's good taste. Harmonious combinations of wood, stone and metal, with ocher and terracotta hues, transmit a definite vintage air. The modern lines combine very well with the colonial style.

The building was once a 19th-century residence that has been completely restored. The furniture and decoration was expressly created for the hotel by a group of Cuban designers. The charming central courtyard is a typical element of 19th-century Cuban domestic architecture.

All rooms are spacious and sparsely furnished, but they are comfortable and outfitted with all the amenities. Our experts recommend the rooms having balconies overlooking the street.

We have been told that breakfasts at the lobby-bar are delicious and varied. Because of its privacy and coziness, the Habana 612 could be the perfect choice for vacationing couples.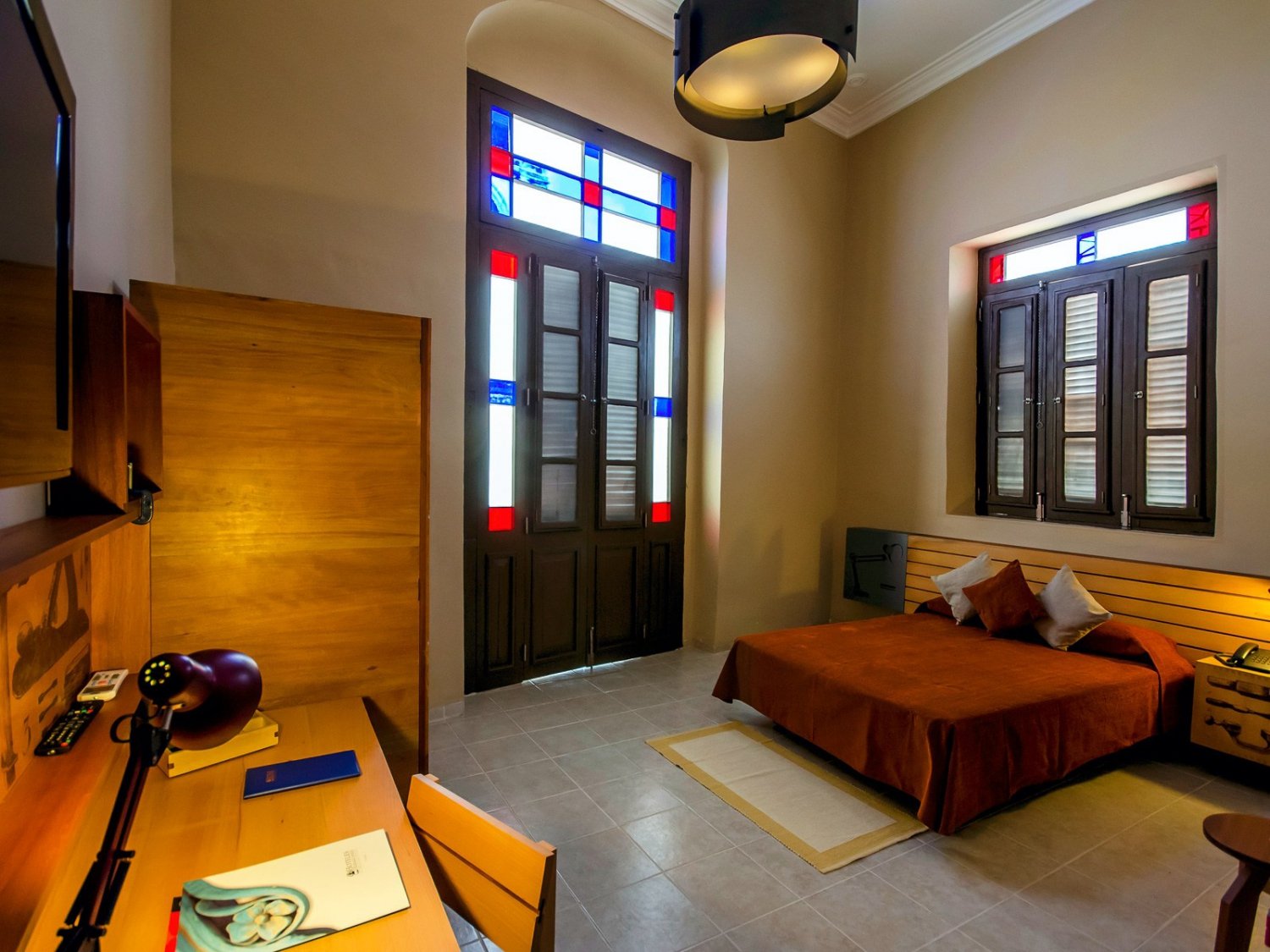 Hotel Habana 612



This area of ​​Havana has many attractions for all sorts of interests. You will find many privately-owned galleries, arts and crafts stands and bars and restaurants. Some of these restaurants can be surprising for their design and menus.

If you are looking forward to getting closer to "real life" in the city, the hotel's location lets you wander around the streets with Cubans of every walk of life.

If you prefer history, explore Muralla, a street that has had this name since 1691. Historical references inform us that there used to be a gate at this point in the walls that enclosed old Havana.

Walk down Habana St. until you get to Obispo, that pedestrian street full of shops, restaurants and street artists. Take a right and you will get to the Museum of Fine Arts, Central Park and the famous Floridita Bar, Ernest Hemingway's favorite place for daiquiris. If you go in the opposite direction, you will arrive at the Plaza de Armas, Castillo de la Real Fuerza, El Templete and the entrance channel of Havana Bay.

Budget
Best For Whom
Mature Travellers

For Her

Couples

Business Travellers

For Him

Families With Teenagers

All Ages

Families With Children

Groups
Best For What