Loft Havana
If you add the location to the style and quality of the services, Loft Havana is undoubtedly one of the most outstanding facilities in the Historical Center
Loft Havana

If you add the location to the style and quality of the services, Loft Havana is undoubtedly one of the most outstanding facilities in the Historical Center. Its appearance is the result of looking after details in order to create an oasis of modernity and good taste in the midst of the ancient and sometimes disastrous ruins of buildings around it.

The corner of Luz y Oficios streets is the starting point for many tourist routes crisscrossing Old Havana. Just a block away is Alameda de Paula boulevard, one of the main roads in the part of the ancient city that has been restored in the last 25 years. But if you would like to see how Cubans live, instead of taking Trades northward, turn west on Luz and catch a glimpse of the other Old Havana, just as authentic as the first one, perhaps more so.

In front of the hostel, as you cross the park, you will see the Emboque de Luz, a complex of cafeterias at the ferry boat terminal. For a ridiculously small price, you can cross Havana Bay and visit the old towns of Regla and Casablanca on the far shore. From Casablanca, walk over to the monumental statue of Christ to take some memorable shots of the full panorama of the Historical Center and most of the rest of the city.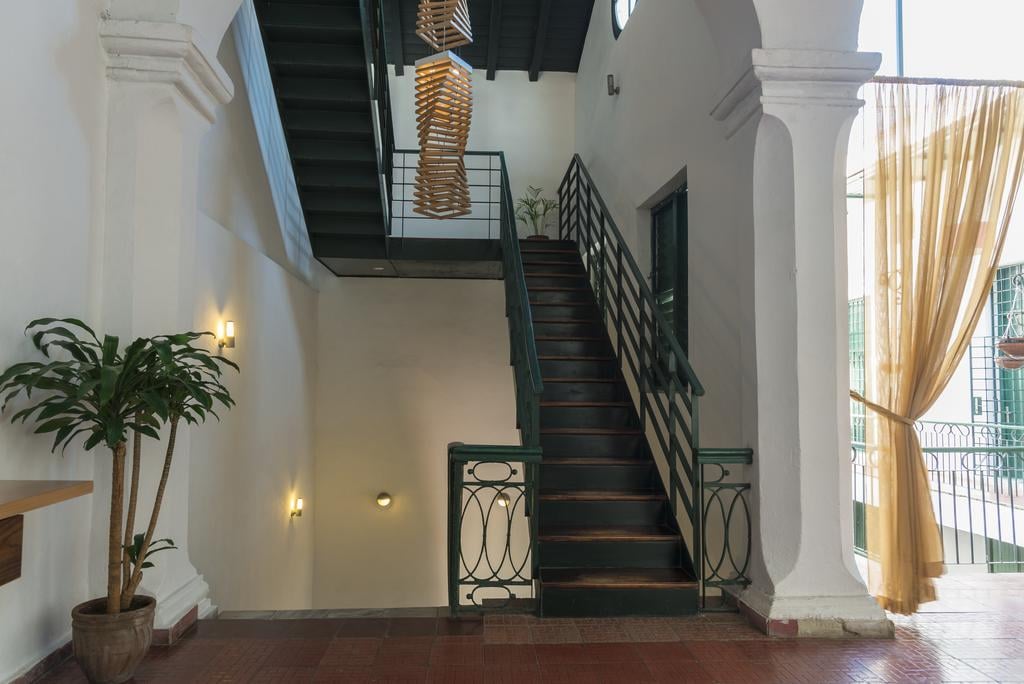 Loft Havana

Old Havana was declared a World Heritage Site by UNESCO in 1982 and its partial restoration started in the 1990s. Loft Habana is right there in an area that contrasts restored buildings with the other more traditional ones that have still not been repaired. You can always find places where excellent groups play traditional Cuban music.

Loft with balconies and terraces looking out over the city or Havana Bay
In one of Old Havana's most central locations
Perfect for city tourism

Not too many places in Old Havana are as perfect for breakfast as the terrace of Loft Havana, because of its sunrise view over Havana Bay.

Budget
Best For Whom
Mature Travellers

For Her

Couples

Business Travellers

For Him

Families With Teenagers

All Ages

Families With Children

Groups
Best For What