Castle of San Pedro de la Roca del Morro
Historical and Cultural Sites Museum
Discover the fortress of the Castle of San Pedro de la Roca del Morro as you pass through Santiago de Cuba
Castle of San Pedro de la Roca del Morro


The military fortress Castillo de San Pedro de la Roca, also known as "Castillo del Morro", was declared a UNESCO World Heritage Site in 1997 for its great historical and architectural value. Formerly it was known as the Piracy Museum, but it changed its name to adapt to the new contents of the museum more general and related to the environment in which it is located in Santiago de Cuba.

It was built in 1638 for the protection of the Bay of Santiago as a series of fortifications that today form the most complete and best preserved fortress of 17th-century military architecture.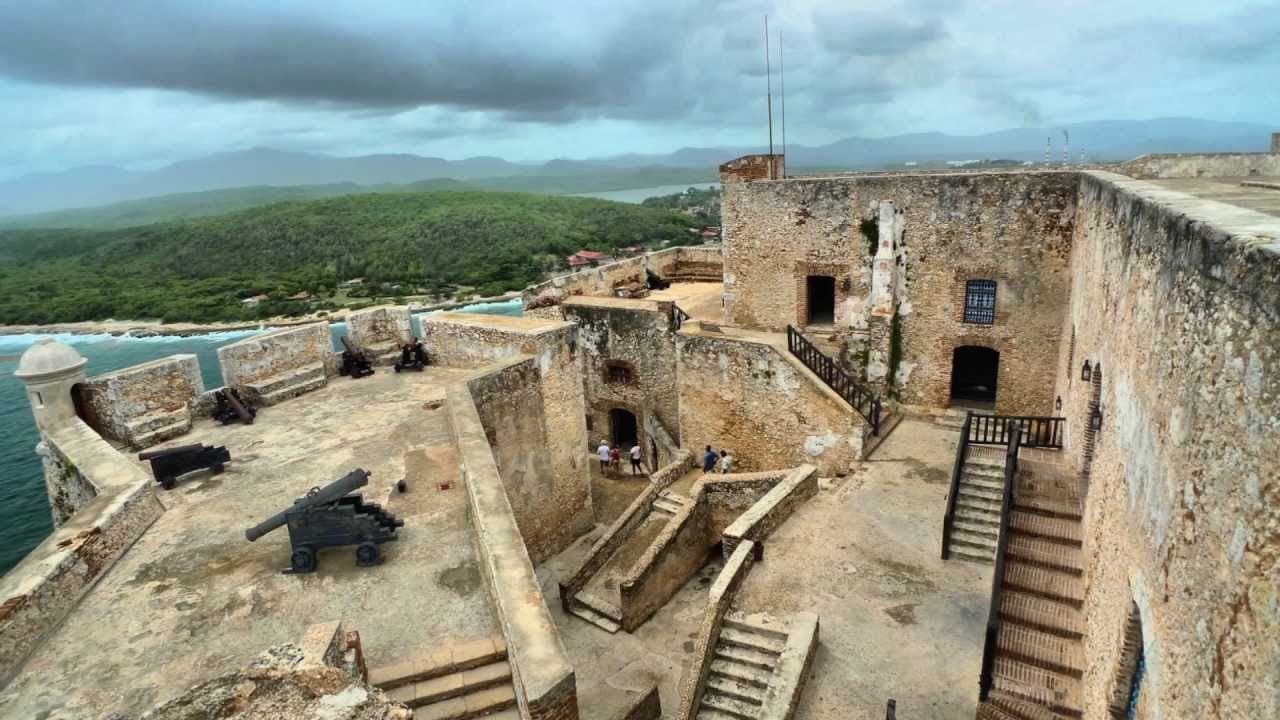 Castle of San Pedro de la Roca del Morro



Tour the impressive castle and discover the incredible views that can be seen from the rocky promontory known as El Morro in which it is built. Contemplate the exquisiteness of the lines that make up the overlapping terraces linked together through ramps and stairs. The skill of the architects Juan Bautista Antonelli, Juan de Císcara Ibañes, Juan de Císcara Ramírez is shown in the way in which the fortress adapts perfectly to the relief of the ground.

You can visit the Castillo del Morro Museum San Pedro de la Roca inside the main building where you can see a large number of white weapons, firearms and historical objects along with documents of interest. It has five permanent exhibition halls that show the history and operation of the fort. In addition, it also had a chapel that is set and exhibits a 17th-century wooden carved Christ.


Price: 4 CUC.
Hours: Monday to Sunday 8:00 am - 7:30 pm.

Contact Castle of San Pedro de la Roca del Morro
Make Enquiry.
Directions
Budget
Best For Whom
Mature Travellers

For Her

For Him

Backpackers

Students

Groups
Best For What