Club Amigo Costasur
Very close to the beach, this hotel has a bar and grill where you can enjoy the sugary white sand, clear waters and the Cuban sun
Club Amigo Costasur

Very close to the beach, this hotel has a bar and grill where you can enjoy the sugary white sand, clear waters and the Cuban sun. And if you crave exercise, there is a variety of nautical and outdoor activities to choose from.

Take off to explore the unique city of Trinidad. We suggest you put on your most comfortable shoes because you will be treading over the cobblestones of over 500 years of history. Buses will take you from the hotel to the city along a 15-minute coastal route.

There is an International Diving Center 10 minutes along the way: you can rent all you need there. To create the perfect combination, you can also choose to take a trip into the Sierra del Escambray Mountains. Along the way, stands sell fresh fruit and freshly squeezed natural juices.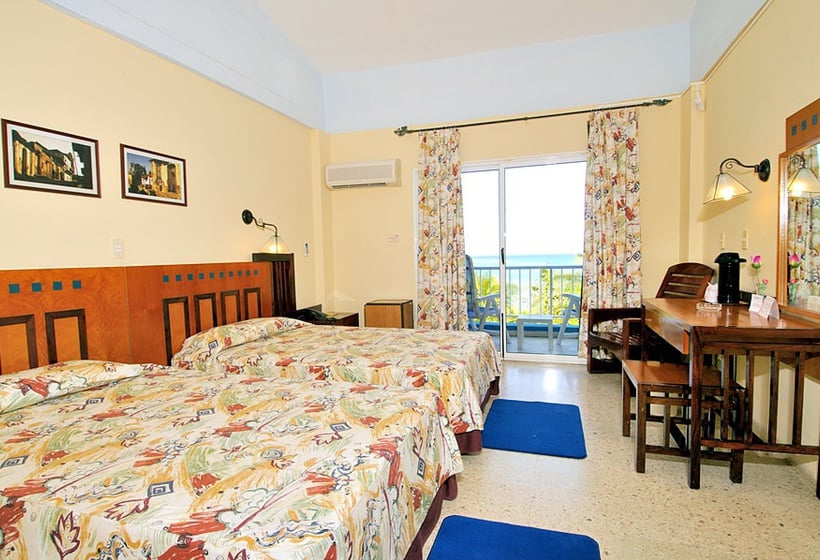 Club Amigo Costasur



You can also visit the clearest, loveliest waterfalls there, in the midst of vegetation that harbors ferns and the jasmine-like Mariposa, Cuba's national flower.

We invite you to stop by the Club Amigo art gallery. If you wish you can spend your evenings at hotel facilities, even though the city also awaits you.

The Ancón Peninsula is a lovely stretch of land, accessible from Casilda Bay or by land from the small fishing village of La Boca which has a charming beach at the estuary of a couple of rivers flowing through the city. There are small lakes in the vicinity and some of the cleanest beaches around. When you stay at the hotel this splendid landscape setting will be all yours.

Budget
Best For Whom
Mature Travellers

For Her

Couples

Business Travellers

For Him

Families With Teenagers

All Ages

Families With Children

Groups
Best For What