Conde de Villanueva Hotel
Located in the heart of Old Havana, the old family house of Claudio Martínez Pinillo, Second Count of Villanueva
Conde de Villanueva Hotel

Located in the heart of Old Havana, the old family house of Claudio Martínez Pinillo, Second Count of Villanueva, was converted into the Count of Villanueva hotel after a complex restoration that brought back its original charm. And that fact is not the only interesting thing about it. For many Cubans, this house is also a reminder of the man who remained loyal to the Spanish Kings until his death, although he dedicated himself to achieving the independent economic development of the island. Its name is closely related to the introduction of important improvements in the life of the people of Havana. The construction of the aqueduct Fernando VII, the introduction of the railway or the creation of the current National Archive, are some of the advances that are due to his work.

One of the most pleasant and picturesque things that our guests have commented on is the naturalness with which the peacocks, the pigeons and some cats have appropriated the beautiful interior courtyard that serves as a restaurant. They love this mixture of luxury city and country life so typical of the rich Creole people of the nineteenth century.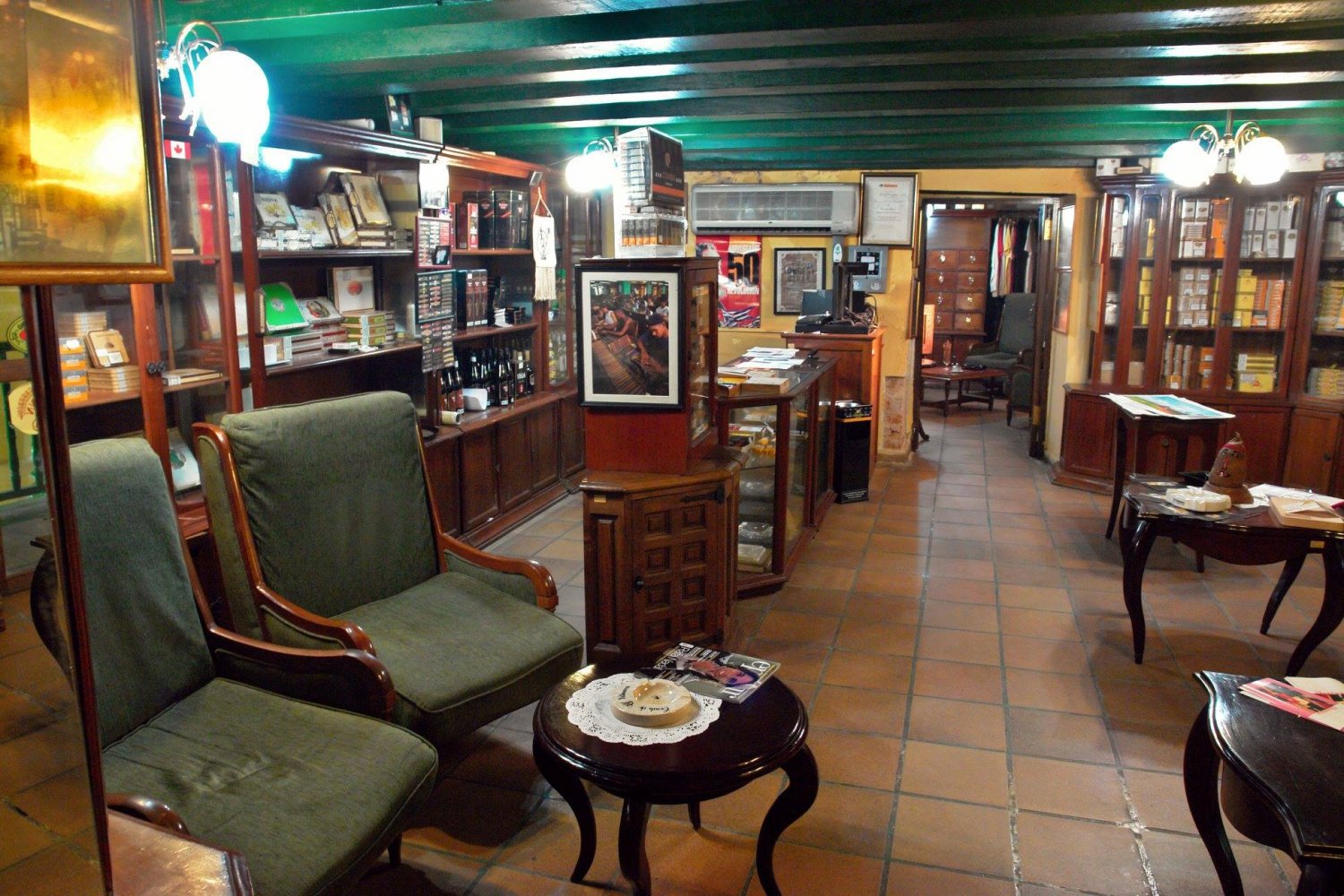 Conde de Villanueva Hotel



Although what really attracts many visitors is the habano cigar. Without betraying its colonial style, the entire hotel is conceived as a function of tobacco and its tasting. Its rooms are named after the most famous Vegas Cubanas. And if you walk along the sidewalk of the Conde de Villanueva, in the street Mercaderes, an unmistakable aroma of tobacco indicates that you are very close to the Casa del Habano, the exclusive space of the hotel where you can even find some of the most well-known Cuban artists smoking a good Cohiba.

In the street Mercaderes you will find small shops such as the Mercado Oriental, the Casa de la Colonia or the Chocolate House, where you can buy handmade items ideal as a gift for back home. You are in the center of colonial Havana, think of any place you have been told about: The Cathedral, the Plaza de San Francisco de Asis, El Floridita, the Bodeguita del Medio, the Castillo de la Punta ... they are all practically around the corner

Budget
Best For Whom
Mature Travellers

For Her

Couples

Business Travellers

For Him

Families With Teenagers

All Ages

Families With Children

Groups
Best For What