Gran Hotel by Melia Hotels
Its location is one of the biggest advantages of the Gran Hotel Camagüey
Gran Hotel by Melia Hotels

Its location is one of the biggest advantages of the Gran Hotel Camagüey, as it is one of the main points of reference of this small metropolis. Through their employees or the inhabitants of the city, you can discover the history of the so-called City of Tinajones. Even today you can find a lot of these vessels in the city, which were used to store water in times of the Spanish colony (a local legend says that whoever drinks water from these deposits will return to the village).

The people of Camaguey are very proud of their heritage, so they will not miss the opportunity to explain and highlight the wonders of their city. In addition, in the historical center there are numerous houses that preserve the nineteenth century appearance; perhaps one of its owners allows you to visit their home.

The parks, churches, museums and art galleries are common elements in the labyrinthine network of the streets of Camagüey (do not forget your map). We recommend you to let yourself be surprised by the exploration. Although if you have little time, any villager can tell you the main places to visit.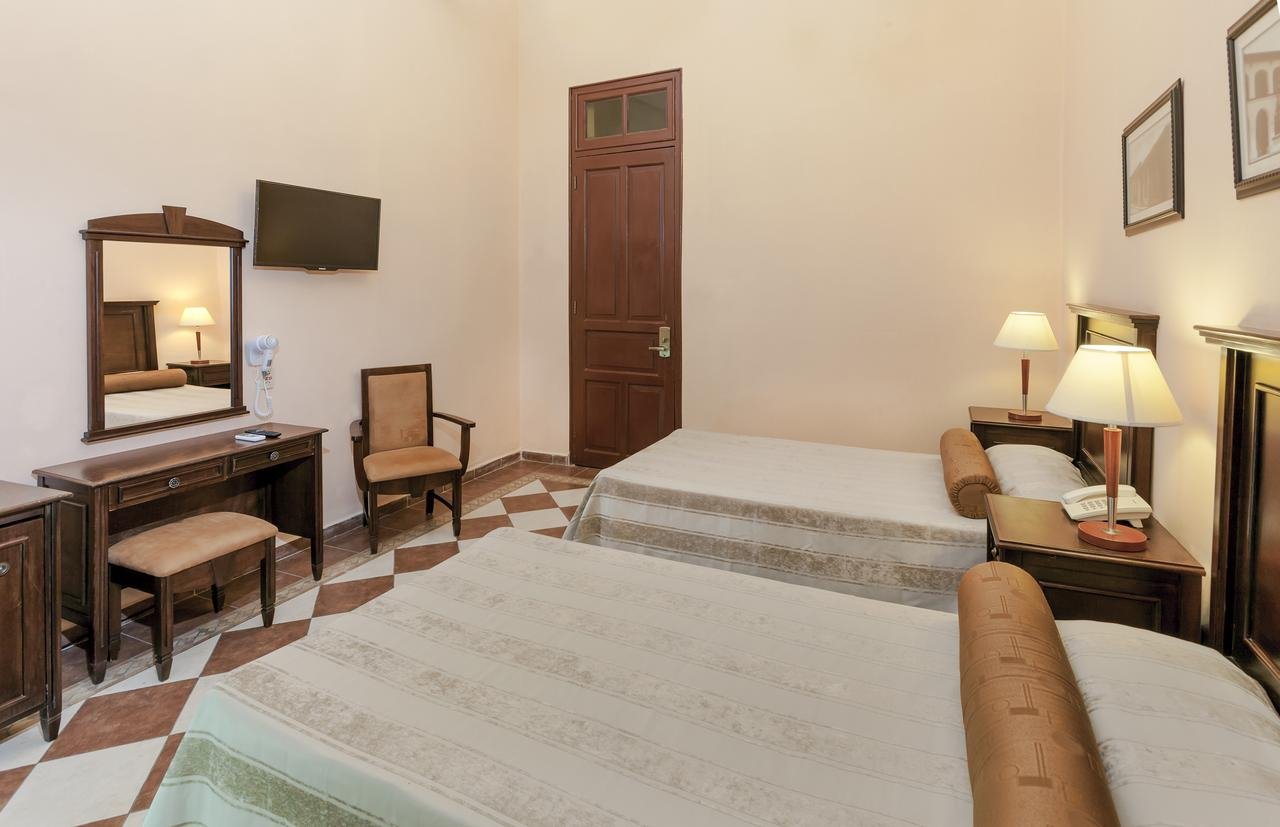 Gran Hotel by Melia Hotels



After a day of wandering through the streets of the old village of Puerto Principe, you can relax at the terrace of the hotel, from where you can see the whole city. Or simply enjoy a meal that allows you to recover your strength.

The rooms are perfect to rest, but only when necessary. Who would prefer to sleep with Camaguey waiting to be explored? The hotel pool is a good option to relax and refresh from the Caribbean heat; a bath in the morning before going out for a walk would be the best way to start the day.

The hotel is located on Maceo Street, one of the most central areas of the city, close to both shopping centers, as well as places of historical and architectural interest.
Budget
Best For Whom
Mature Travellers

For Her

Couples

Business Travellers

For Him

Families With Teenagers

All Ages

Families With Children

Groups
Best For What