Horizons Rancho San Vicente
Founded in 1901, Rancho San Vicente has housed numerous Cuban and foreign families who like to spend time in the refuge of nature
Horizons Rancho San Vicente

Founded in 1901, Rancho San Vicente has housed numerous Cuban and foreign families who like to spend time in the refuge of nature. Since the beginning of the last century, the mineral-medicinal waters of the San Vicente River have been used for the prevention and treatment of traumatisms, rheumatisms, as well as digestive, respiratory and neurological disorders.

The hotel is located in the San Vicente Valley, five kilometers from the well-known Viñales Valley, in the western province of Pinar del Río. If you choose any of the excursions of the hotel, you will be able to enjoy the great variety of species of flora and fauna of the Pinar del Rio area.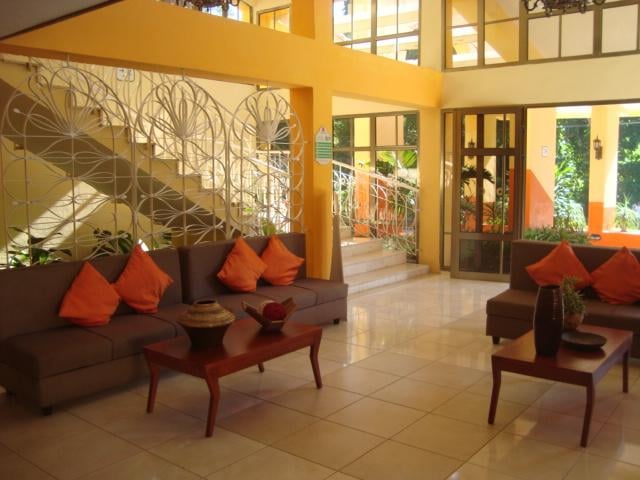 Horizons Rancho San Vicente



In addition, you will be very close to a system of natural caves from which the Cueva del Indio stand out as one of the most original underground passages in the area, with its length of more than 300 meters, where the waters of two rivers converge . You can also visit Cayo Jutía and Cayo Levisa, as well as interact with people who live in nearby rural communities. Life in these places is very different from the city, do not miss out on chance to get to know this other side of Cuba. Do not miss the opportunity to visit a Cuban tobacco plantation, the place where the best cigar in the world is born. During your visit to El Abra de Ancón, you will learn about the curiosities that make Cuban cigars an international cult object.

Together with the pool, binder, restaurant and lobby-bar, the rooms at Rancho San Vicente stand out for their comfort and accessibility. Twenty of them have services for people with disabilities. The excursions and visits to the surroundings are made by bus, although for shorter distances you can go on foot or on horseback, whatever you like.

The Valley of San Vicente is one of the wonders of nature in the province of Pinar del Rio, the westernmost of Cuba. The intensity of the greenery and the fertility of the land make agriculture possible as an economic source of income, and above all the cultivation of tobacco. Its inhabitants are simple and cheerful people.
Budget
Best For Whom
Mature Travellers

For Her

Couples

Business Travellers

For Him

Families With Teenagers

All Ages

Families With Children

Groups