Hotel El Meson de la Flota
When leaving the hotel, you will find a city that mixes past and modernity in the architecture of its streets and buildings
Hotel El Meson de la Flota

When leaving the hotel, you will find a city that mixes past and modernity in the architecture of its streets and buildings. A few meters away from El Mesón de la Fleota, following Calle Mercaderes, you will find the Plaza Vieja.

In this esplanade you will find the Camera Obscura, the first in America and one of the six existing in the world. The new lookout gives you the spectacle of a city in movement, by showing scenes that happen at the same moment on the outside of the tower.

The Plaza Vieja also houses the Planetarium. Modern equipment and accessories will bring you closer to the origins of the Universe in a tour of the halls and galleries. Astronomy lovers can count on the attention of guides specialized in the subject.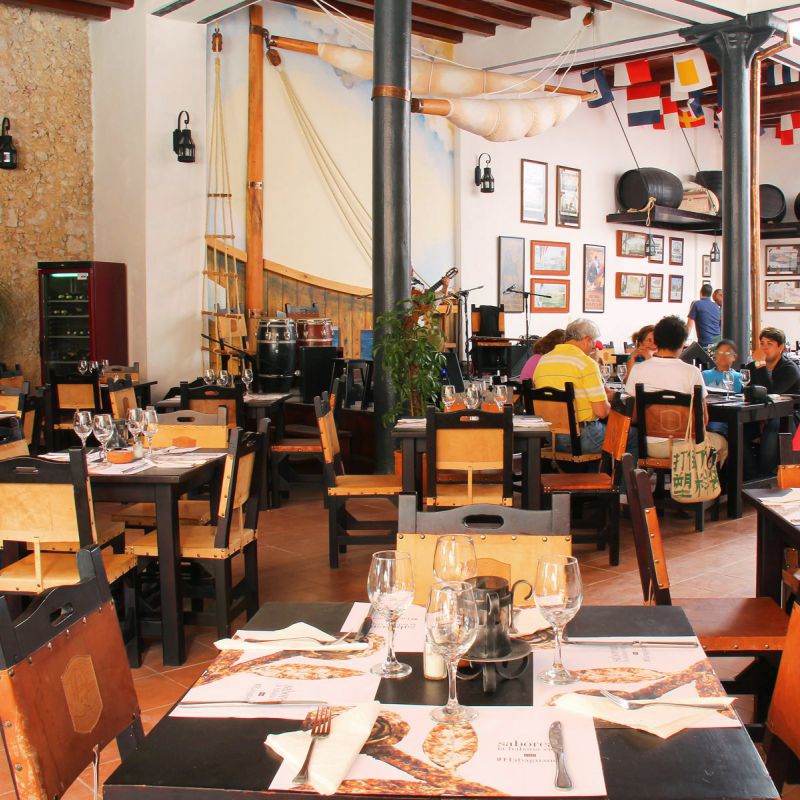 Hotel El Meson de la Flota



Other nearby sites are the Plaza San Francisco de Asís and the Cathedral. If you follow this route, you can get to the Bodeguita del Medio and cool off with the best Cuban mojito. The Mesón de la Flota restaurant resembles a tavern in the Spanish style. The characteristic flamenco clicking accompanies a menu of tapas and fine wines.

But without having to travel far from the hotel, you can find other places to eat and drink. Be adventurous and experience other dishes of Cuban cuisine.

The hotel's marine atmosphere extends to its rooms. Pictures with sailboats adorn the spacious and comfortable bedrooms. When you wake up in one of their rooms, you can have your first coffee of the day on one of its balconies. The atmosphere of Calle Mercaderes will reaffirm that you are on vacation in Havana.

The Mesón de la Fleota is located in the heart of Old Havana. Classical and folkloric environments are mixed naturally in the performances of street artists, extras, exhibitors of trained dogs and flower sellers. Nearby is the bay of Havana, a place where cruises arrive all year round.
Budget
Best For Whom
Mature Travellers

For Her

Business Travellers

For Him

Families With Teenagers

All Ages

Families With Children

Groups
Best For What