Hotel Encanto El Marques
Hotel Encanto El Marques

They say about Camaguey that it is the 'cradle of the noblemen and of the prettiest Cuban women'. The recent opening of Hotel El Marqués certainly enriches the assumption of noblesse and beauty. Camaguey celebrated in February 2014 her 500th anniversary and she is more beautiful than ever, especially due to the recently restored historic hotels. The inauguration of this hotel was a gift to the city for her birthday.

The -E- stands for charm, which means charm. It is a relatively new touristic concept. Old buildings in interesting historical cities are being restored. This way, not only the monumental heritage will be preserved, it also promotes cultural and historical tourism.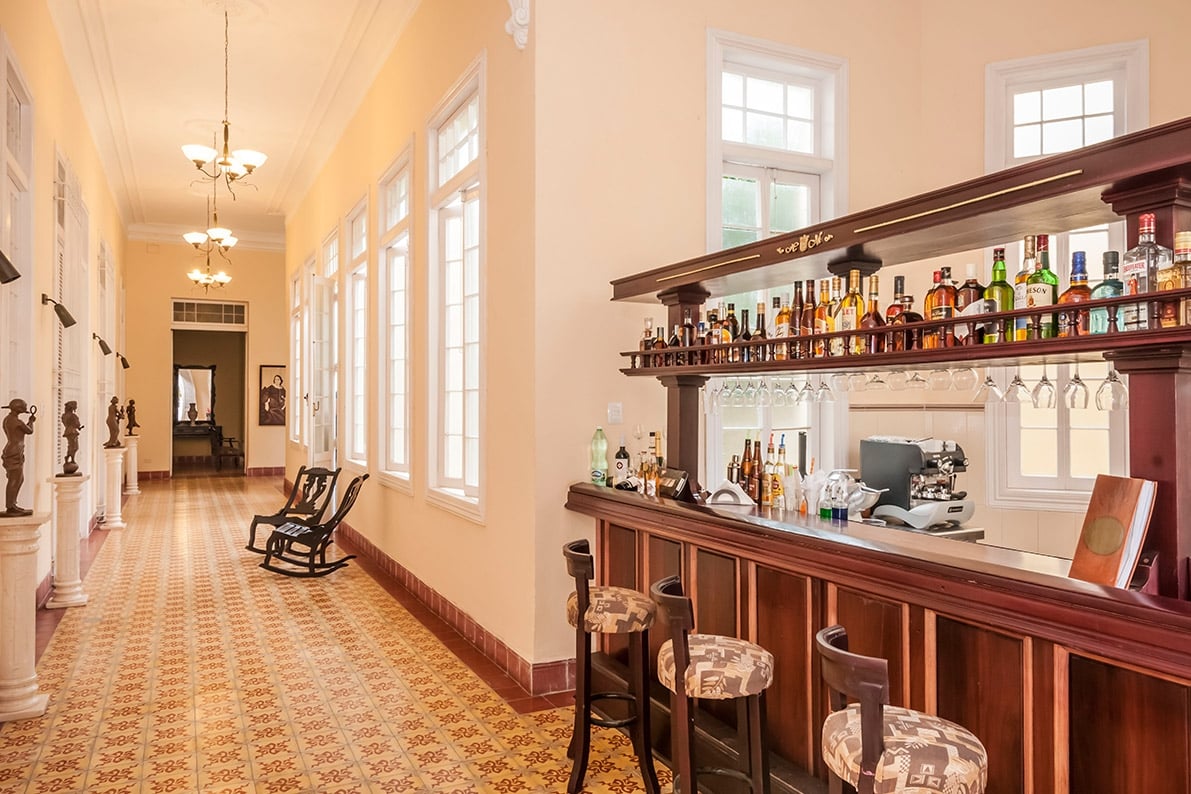 Hotel Encanto El Marques



Built in 1920, El Marqués stands with its eclectic architectural glory in a quiet street, close to the liveliness of restaurants, theaters, cinemas and galleries. Historic landmarks of this UNESCO World Heritage Site are nearby. At 100 meters are the Cathedral and the Park Agramonte and it is an easy stroll to other squares (Plaza San Juan de Dios and Plaza del Gallo). Once the cradles of literary intellectuals rocked here; the native houses of Nicolás Guillén and of Gertrudis Gómez de Avellaneda are only 150 and 350 meters away. Today hotel-beds are prepared for guests in the six rooms of Hoteles -E- El Marqués. Classic, stylish and elegant, with high ceilings and furniture in the style of bygone times, with nice fabrics in shades of blue and cream. A historic atmosphere and intimate feel with modern facilities.

The whole building looks sophisticated. The hallways are prettily tiled with wooden rocking chairs and marble pedestals (elevated and enriched with bronze-like graceful figurines) and planters. Cocktails are mixed in the bar, to be enjoyed on the adjacent patio.
Budget
Best For Whom
Mature Travellers

For Her

Couples

Business Travellers

For Him

Families With Teenagers

All Ages

Families With Children

Groups
Best For What