Hotel Palacio Azul
Popular Cuban lore assures us that the best perfumes come from the smallest bottles and the Palacio Azul certainly confirms that saying
Hotel Palacio Azul

Popular Cuban lore assures us that the best perfumes come from the smallest bottles and the Palacio Azul certainly confirms that saying. The building used to be one of the finest residences in Cienfuegos. Today it holds on to that gracious air which makes it ideal for couples or small families. It is a quiet place that lets you learn all about the city of Cienfuegos, the Pearl of the South.

Situated just behind Punta Gorda, one of the loveliest and best cared for districts in Cienfuegos, much of its charm relies on the wonderful location on Jagua Bay. The building and those around it reveal the diversity of architecture that filled Cuba in the 19th and 20th centuries.

Without having to go too far afield, you will find the marina where you may book an excursion up and down the bay. A few minutes away is the beautiful Palacio del Valle, the Tomás Terry Theater, the Nuestra Señora de los Ángeles de Jagua Colonial Fortress, Martí Park, and the always busy boulevard and seawall.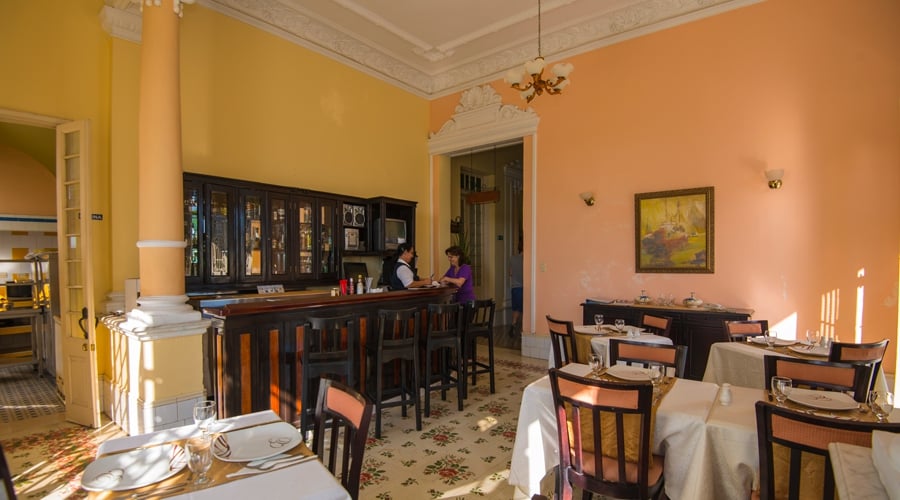 Hotel Palacio Azul



The Blue Palace has seven air-conditioned rooms with satellite TV, each one named for a specific flower. On the first floor you have the Mariposa (white garland-lily), the Marilope (Turnera) and the Azucena (Lily rooms. The second floor has the Margarita (Daisy), tha Dalia (Dahlia), the Orchid (Orchid) and the Verbena (Jamaican Vervain) rooms In addition to the floral allegory, each room has a sea view from its balcony The Dahlia Room has the best view!

The small size of the hotel assures you of individualized attention by a staff that is always ready to serve you, even if you should arrive without a reservation.

The Blue Palace lets you see what living in Cienfuegos is like. It is a provincial city famous for its cultural range. You will be able to feel that as you walk along the seaside promenade, on its main boulevard or at the Club Nautical.

Budget
Best For Whom
Mature Travellers

For Her

Couples

Business Travellers

For Him

Families With Teenagers

All Ages

Families With Children

Groups
Best For What