Royalton Hotel
Bayamo is the talk of the nation since undergoing an urban revival that remodeled old buildings and restored even older ones
Royalton Hotel

Bayamo is the talk of the nation since undergoing an urban revival that remodeled old buildings and restored even older ones, repaired and beautified city streets, and injected capital into cultural centers. It's consistently considered as one of the most welcoming and genuinely traditional Cuban cities.

The Encanto Royalton, across from Parque Céspedes in downtown Bayamo, was among the classic buildings receiving the royal treatment. Dating from 1940, the ecru-colored corner building was restored in a way that preserved its historical style, while adding modern facilities. As a result, it was designated an 'Encanto' (meaning 'charming') property - those special Cuban hotels in historic premises which emphasize cultural tourism.

And charming it is, belied by its 2-star rating; this solid, clean and friendly budget hotel in the heart of Bayamo is a secret gem.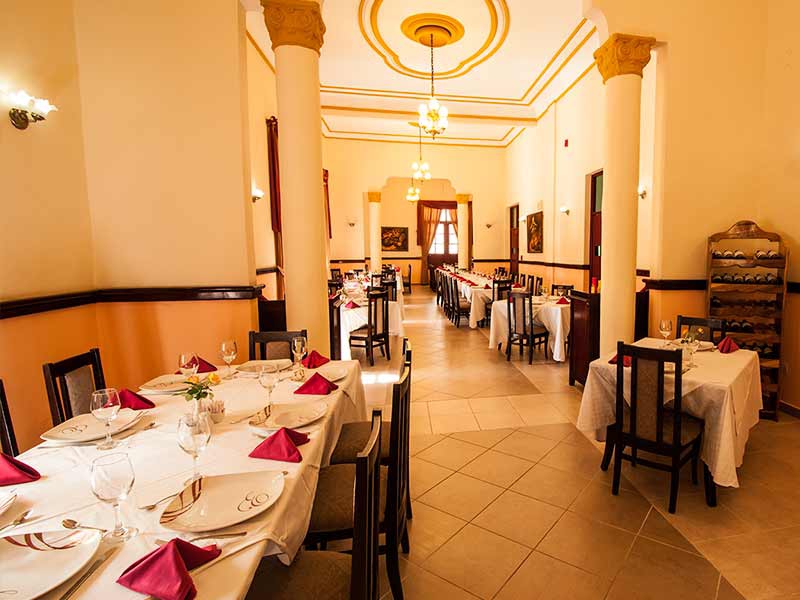 Royalton Hotel



There are 33 rooms here, all reflecting the classic style found throughout the hotel, including in the lobby, bar, and restaurant. From the terrace facing the street, as well as from the pleasant roof terrace, guests can appreciate the legacies of the long and remarkable history of this charming city; Bayamo celebrated its 500th anniversary in November 2013.

The Encanto Royalton is in a pedestrian area, which adds to its enchanting feel. In the evening you can easily walk the 50 meters to one of Cuba's best Casas de la Trova or simply stroll about and people watch.

A visit to tranquil, hospitable Bayamo is definitely worth it - and makes a great stopover while going to or coming from Santiago de Cuba. Times Square in New York has a Royalton, so does Parque Céspedes in Bayamo, Cuba.
Budget
Best For Whom
Mature Travellers

For Her

Couples

Business Travellers

Families With Teenagers

Disabled
Best For What