Holguin
Visit Holguin, which has the most imposing natural landscapes of eastern Cuba and incredible beaches
Holguin
Holguín
province is the third largest in Cuba and over the years it has become one of the main industrial areas of the island.
The beauty of its fields and beaches have made this province the third tourist center of the country
. Holguín covers throughout the different municipalities that compose it imposing natural parks, such as the Christopher Columbus Natural Park, which, in turn, collects perfect natural enclaves for ecotourism such as the Bariay Monument National Park or the Naranjo Bay Park.
In the capital city, also called
Holguín
, you will appreciate a rich architectural structure dating back to the 19th century, such as La Periquera, Parque Calixto García, San Isidoro Cathedral or Julio Grave de Peralta Park, among many other historical places of the location.
In the municipality of Gibara, you cannot miss the Villa de Gibara, where it's interesting colonial structure is still perceived and the only manor house of the
colonial era in the entire province of Holguin is preserved in good condition
. In this lovely Villa the International Poor Film Festival takes place every year, one of the most anticipated events by the people of Gibraltar.
Other important places
are the Finca Mayabe or the Loma de la Cruz, both near Holguin. Also the areas of Birán, hometown of Fidel and Raúl Castro Ruz; or Banes, known as the archeological capital of Cuba, which has impressive archaeological discoveries and natural spaces perfect for contact with nature.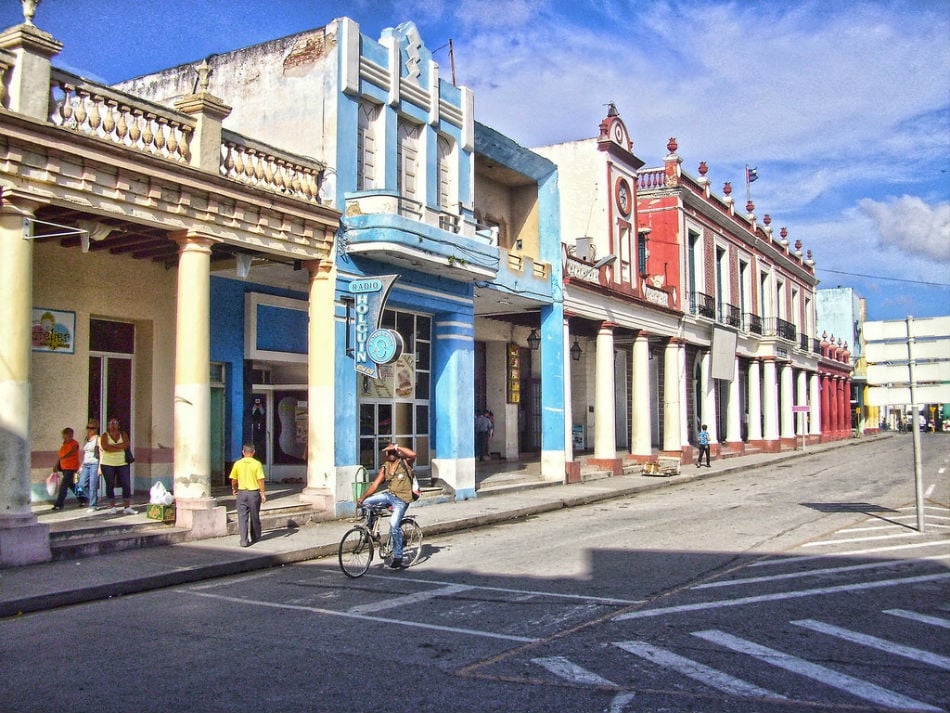 Holguin
For sun and beach lovers
, along the different areas of Holguín, there is the possibility of enjoying paradisiacal beaches such as
Playa Esmeralda
,
Playa Pesquero
or Playa Guardalavaca, where you can perform different water activities, among many others. There is also the Playa de Caletones Ecological Reserve, in which natural saltwater pools have been created due to ancient landslides of some galleries.
The province of
Holguín
has an enormous cultural wealth and proof of this are the multitude of events that are held throughout the year in institutions such as the Casa de la Trova "El Guayabero", to perpetuate
Cuban music
; the International
Poor Film Festival in Gibara
, or the cultural activities that are promoted in the different municipalities. In addition, among the most outstanding festivities of Holguin, you will find the Carnival Party, which takes place the third week of August.
Enjoy one of the most beautiful provinces at the historical and landscape level of the East of Cuba.