Sancti Spiritus
Visit the authentic paradise of Sancti Spíritus and enjoy its culture, nature and important places
Sancti Spíritus
Sancti Spíritus
is the only province in Cuba that can boast to house two of the first seven villas founded at the beginning of the 16th century by the Spanish forward Diego Velázquez: Sancti Spíritus and Santísima Trinidad. Today the historic center of
Sancti Spíritus
still retains buildings that show the wide diversity of architectural styles that enriched its convoluted urban framework for three centuries, among which the Main Parish Church, the Main Theater and the bridge over the Yayabo River stand out.
However, it is the city of Trinidad that has one of the most complete and best preserved colonial architectural complexes in the entire
American continent
. Fact that was already recognized by UNESCO in 1988, when it was declared a World Heritage Site. Nowadays Trinidad is considered a city-museum and it highlights the
Plaza Mayor
and the
Iglesia Mayor de la Santísima Trinidad
, which houses among its most valuable pieces the famous Cristo de la Vera Cruz. The Valle de los Ingenios, also declared a World Heritage Site by UNESCO, constitutes an important archaeological reserve and closely shows the splendor that the boom of the sugar industry gave Trinidad in the seventeenth century.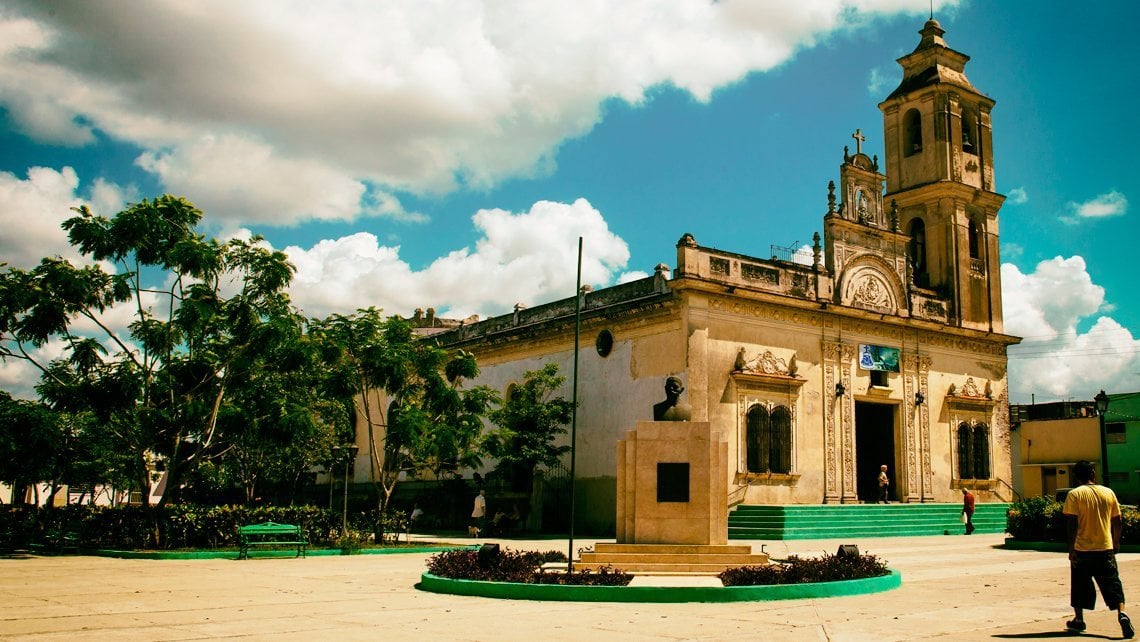 Sancti Spíritus
Just a few kilometers from the historic center of Trinidad you will find
the fabulous beaches of the Ancon Peninsula and Cayo Blanco
, considered among the best on the southern coast of Cuba. Also, relatively close to the historic center is the Sierra del Escambray, inviting the bravest to live days full of activity in the
Topes de Collantes National Park
, about 800 meters above sea level, where the natural monument of Caburní jump. In the heart of the province is Zaza Dam, the largest artificial lake in all of Cuba. Trout abounds known to be among the best of its kind internationally.
In the northern part of the province, the
Caguanes National Park
, declared by UNESCO as a Biosphere Reserve, has an important system of caves in which you will find numerous archaeological sites, as well as flooded caves.