Vinales National Park
Visit the Viñales National Park and enjoy one of the most spectacular landscapes in all of Cuba
Are you a business owner in Cuba?
Promote your business 365 days a year with the #1 Guide to Cuba.
Gain MAXIMUM EXPOSURE with a 'Dedicated Business Profile'
Directions to Vinales National Park
Viñales National Park

Visit the Viñales National Park and enjoy one of the most spectacular landscapes in all of Cuba

The Viñales National Park, also known as the 'Viñales Valley', is undoubtedly one of the most spectacular natural landscapes in all of Cuba. It is a valley, declared World Heritage by UNESCO since 1999, with very high pines, limestone mountains (which are very attractive for climbing enthusiasts) and numerous tobacco plantations, nestled in the Sierra de los Órganos .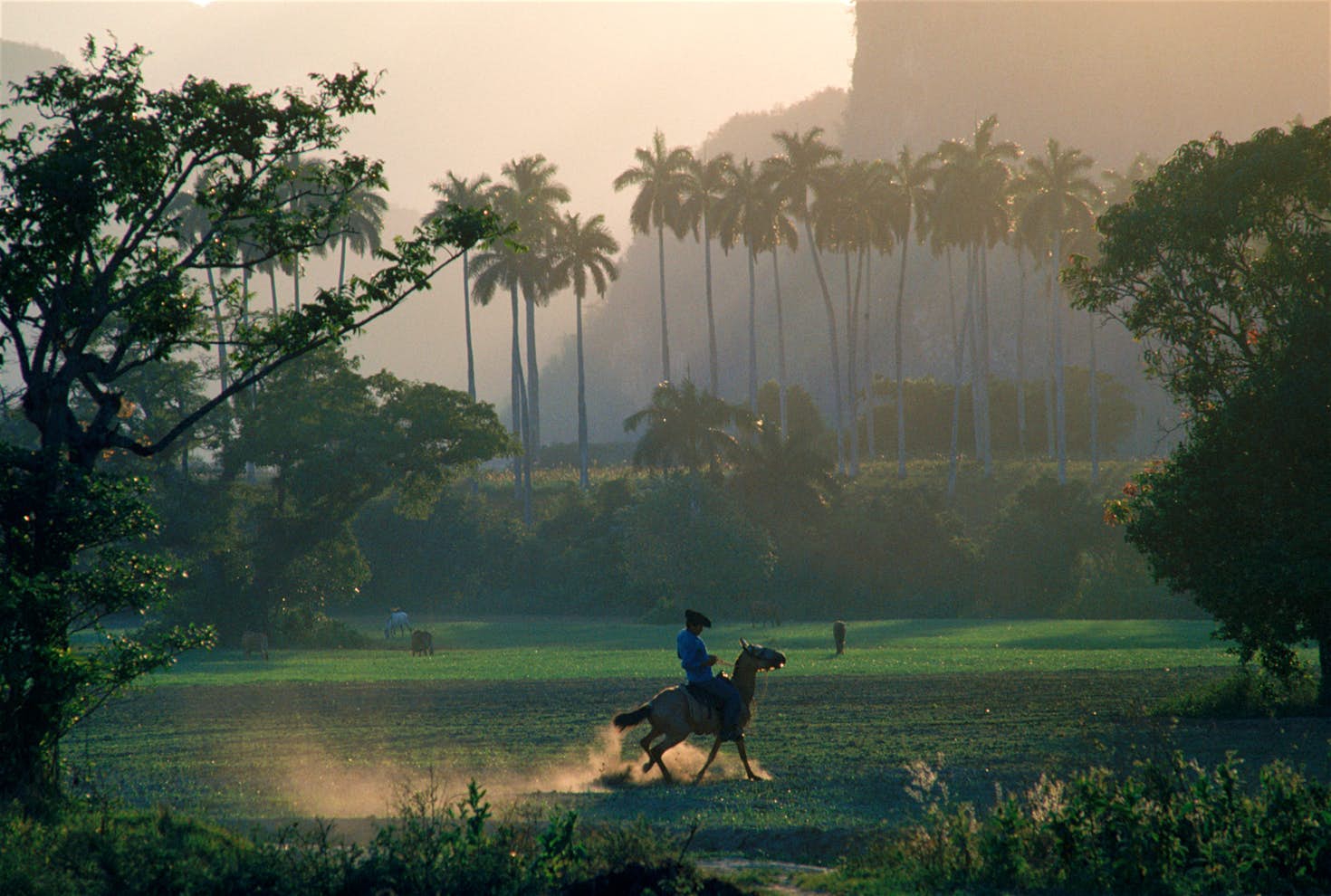 Viñales National Park



This place about one hundred million years ago, during the Cretaceous period, it had underground rivers that eroded the rocky bed of limestone forming huge caverns. These caverns eventually collapsed leaving only the characteristic worn walls that can be seen today. This is the best example of karst valley that exists throughout the island and here is the Great Cavern of Santo Tomás, the largest cave system in the entire country.

The park is protected, but it is still possible to stay in it because it has several hotels and great private houses.