Bacardi Building
Historical and Cultural Sites City Points
Discover the Bacardí Building in Old Havana, an authentic jewel of architecture, in Cuba
Bacardí Building


The Bacardí Building is the first Art Deco building built in the city of Havana. Considered as an architectural jewel of the time and one of the best samples of decorative art, this building is located on Avenida de las Misiones, in Old Havana. Its construction was completed in 1930 and at that time it was the tallest building on the island. The building is said to contain marble and granite from almost every nation in Europe.

This construction consists of 12 floors, five of which are dedicated to offices for rent, and has a total covered area of ​​7,031 square meters. Its facade is covered with Bavarian red granite and at its tip it exhibits a bat, symbol of the Bacardi company.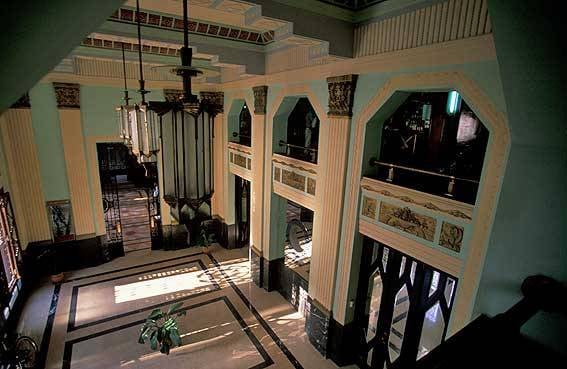 Bacardí Building



It has a stepped pyramid design and uses the tile as a decorative element, from Catalan modernism, providing this building with an unusual chromatic effect. Today, the Bacardí Building is surrounded by buildings, so it is difficult to have a general view of its structure at street level, although its sumptuous tower can be seen from almost all of Havana.

Currently the building houses offices of Cuban and foreign companies. In the lobby there is a bar-restaurant open to the public and, for 1 CUC, you can climb the tower and get an incredible bird's eye view of Havana.

Budget
Best For Whom
Mature Travellers

For Her

Business Travellers

For Him
Best For What