Castle of the Three Holy Kings of Morro
Historical and Cultural Sites Museum
Discover what the Castillo de los Tres Santos Reyes del Morro is like in Havana, Cuba
Castle of the Three Holy Kings of Morro


The Castle of the Three Holy Kings of Morro was erected between 1589 and 1630 with the purpose of protecting the entrance to the port of Havana from pirates and invaders. This fortress is perched on a rocky ledge, known as El Morro, over the Atlantic Ocean. The field master Juan de Texeda, and the military engineer Batista Antonelli were in charge of designing it by order of the king of Spain.

The castle was conceived with irregular polygonal shape, walls three meters thick and deep moats, which form a great example of Renaissance military architecture; and it is endowed with a harmonious elegance with the natural enclave through a series of descending terraces that blend it with the rock.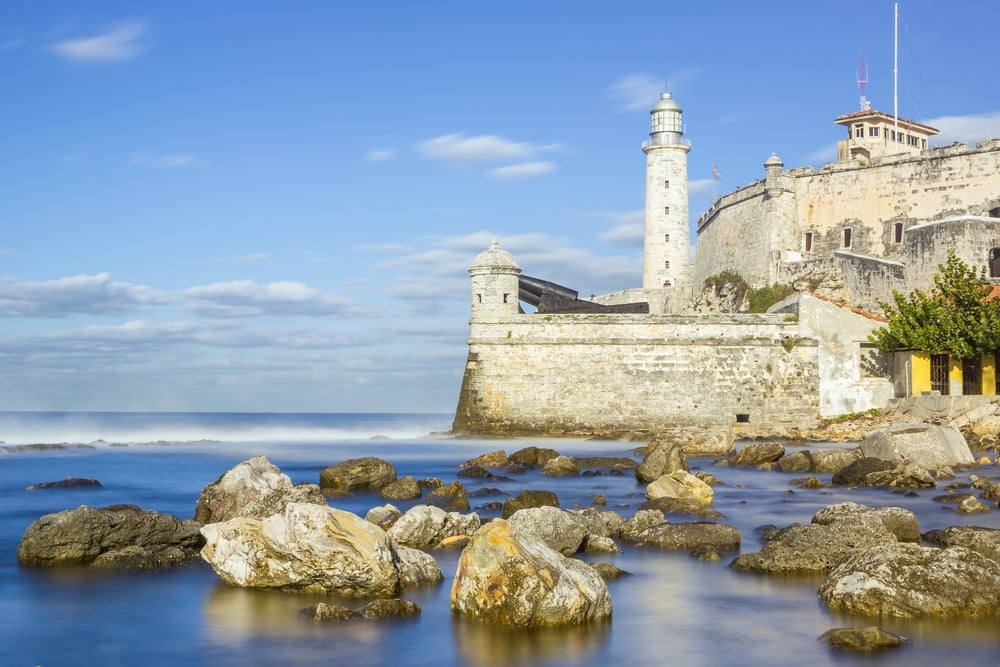 Castle of the Three Holy Kings of Morro



This fortress endured countless attacks by Dutch, French and English privateers for more than a century; but in 1762, and after a siege that lasted 44 days, a British force of fourteen thousand men managed to capture El Morro by attacking from the flank of land. The castle offers stunning panoramic views over the sea and the city of Havana in the background. This fortification currently houses the Maritime Museum and is part of the Morro-Cabaña Military Historical Park.

The lighthouse that crowns its tower was added in 1844 and serves to guide the ships that arrive at the port. Currently you can climb on it paying 2 additional CUC and offers wonderful views over the bay and the city.

Ticket price: 6 CUC entrance + 2 CUC climb to the lighthouse.
Opening hours: Monday to Friday from 9:00 a.m. to 5:00 p.m., Saturdays and Sundays from 8:00 a.m. to 4:00 p.m.

Contact Castle of the Three Holy Kings of Morro
Make Enquiry.
Directions
Budget
Best For Whom
For Her

For Him

Backpackers

Students
Best For What