The Cathedral of San Cristobal de La Habana
Points of Interest
Discover how is the Cathedral of San Cristobal de La Habana in the capital of Cuba
The Cathedral of San Cristóbal de La Habana


The Cathedral of San Cristóbal de La Habana is located in the Plaza de la Catedral, in Old Havana, dominated by two uneven towers and with a baroque facade designed by the Italian architect Francesco Borromini.

Its construction began in 1748, by order of Bishop Felipe José de Res Palacios. It is currently considered one of the most beautiful and sober religious buildings in the American Baroque. A good example of Jesuit style.

It is dedicated to the Virgin, whose image is represented on the main altar. The cathedral underwent various reforms directed by the architect Pedro Medina during the 18th century and, in 1755, the chapel, the work of the Cuban Lorenzo Camacho, was dedicated to Our Lady of Loreto. The Church was not converted into a cathedral until 1788.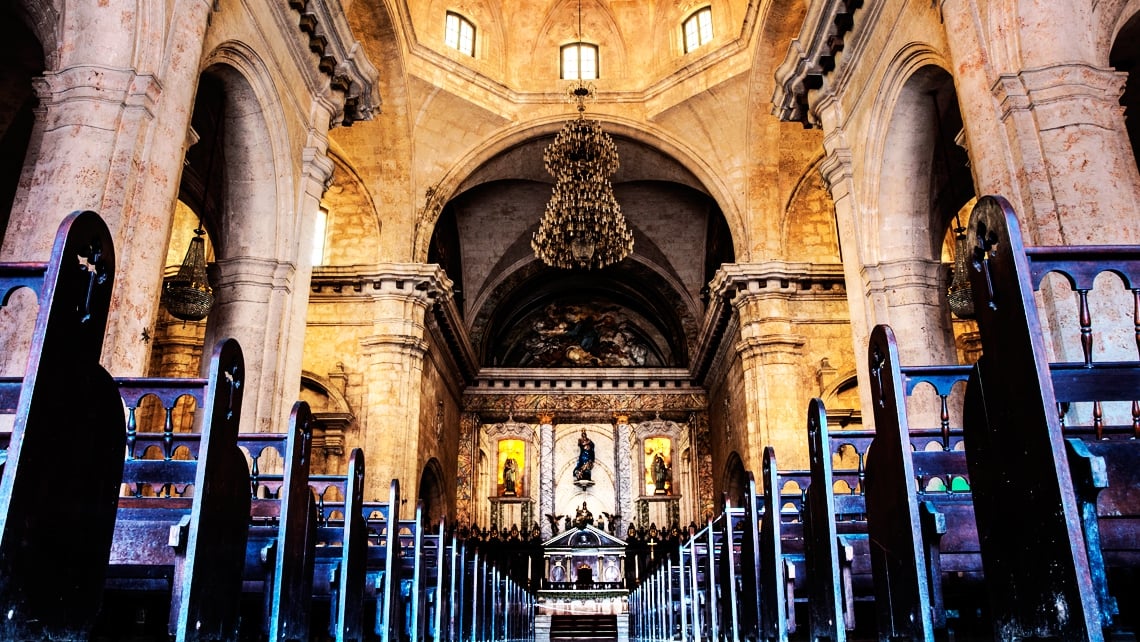 The Cathedral of San Cristóbal de La Habana



The temple consists of three naves of practically square plan and houses a total of eight lateral chapels. The works of sculpture, goldsmithing and those of the tabernacle were made in Rome by Bianchini under the direction of the Spanish Antonio Sola. Behind the main altar are three fresco paintings, the work of Guiseppe Perovani. The cathedral also houses a valuable picture of the pope preparing to say Mass, which he has been in the temple since the fifteenth century.

The remains of Christopher Columbus rested in the central nave of this temple until 1898. In that same year they were transferred to Seville.
Contact The Cathedral of San Cristobal de La Habana
Make Enquiry.
Directions
Budget
Best For Whom
For Her

Couples

For Him

Families With Teenagers

Backpackers

Students

Groups
Best For What