Caguanes National Park
Tours Adventure Outdoor Activities Parks and Gardens
Enjoy a pleasant day knowing the natural and archaeological value of the Caguanes National Park
Caguanes National Park

The Caguanes National Park is located in the northern region of the municipality of Yaguajay, consisting of Cayo Caguanes, the Ciénaga, Guayaberas and a group of islets called Cayos de Piedra. The place is perfect for lovers of ecotourism or adventure tourism. It was declared a Biosphere Reserve by UNESCO. To enjoy numerous water activities in a heavenly place of clear and turquoise waters, the best destination is Cayo Santa María.

In the Caguanes National Park there are also other ecosystems such as mangroves or the Ciénaga de la Guayabera. The first is a refuge for innumerable species of terrestrial and marine fauna. The second is another ecosystem located in the center of the southern limit of the park and divided by an ecosystem of grassland and another of poorly drained forest.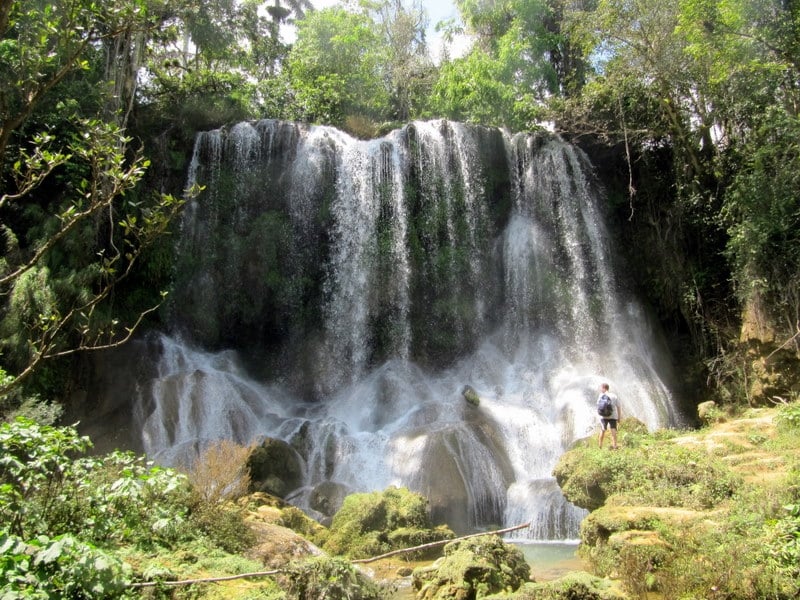 Caguanes National Park



Another of the park's biggest attractions are the Caguanes Park Caves, formed by a large cave system of about 11 km of underground galleries, which preserve the historical legacy of the primitive villages that traveled the area and you can see cave representations.

Budget
Best For Whom
Mature Travellers

For Her

Couples

Business Travellers

Families With Teenagers

Backpackers

All Ages

Students

Families With Children

Groups
Best For What