Pinar del Rio Cathedral
Historical and Cultural Sites
Pinar del Río Cathedral

Discover the austere Cathedral of San Rosendo in Pinar del Río and admire the canvases that decorate its interior

The Cathedral of San Rosendo is an austere and little visited temple of Pinar del Río, but it is still interesting. This cathedral is located four blocks southeast of the Francisco Donatien Tobacco Factory, in Pinar del Río, Cuba.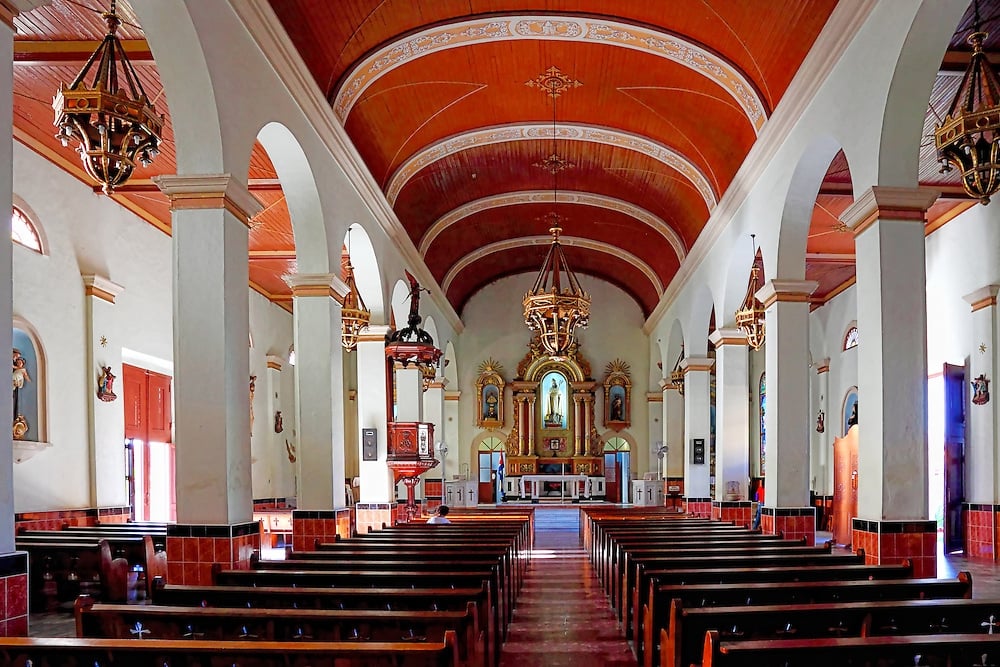 Pinar del Río Cathedral



The architecture of this eclectic temple consists of three naves, where the central nave is wider than the lateral ones. His style is closer to the neoclassical, although with some baroque touches.

The images of San Pedro and San Pablo, made in stone and brought from Spain, are shown on the facade. In the garden of the entrance there is an image of the Sacred Heart of Jesus. Inside, it presents canvases with images of the Christ of Pinar del Río and San Rosendo, San José, La Virgen de la Caridad and la Virgen Dolorosa.