Surf in Cuba
Water Sports Water Activities
Discover the most interesting and beautiful places on the island of Cuba where surfing or kitesurfing
Surf in Cuba


Cuba is not the most popular destination for surfing big waves, but there are interesting places with good breakers on the north coast, near Havana, such as Brisas del Mar and Mégano.

The eastern end of the island, in the province of Guantanamo, offers the best conditions for the south, since the waves are more constant from the end of September until December, where it joins the great tropical storms of the Caribbean Sea, which provides waves of Earth.

For example, you can enjoy one of the best surfing spots in Yumurí, 30 km east of Baracoa, which offers you a "wave of rights".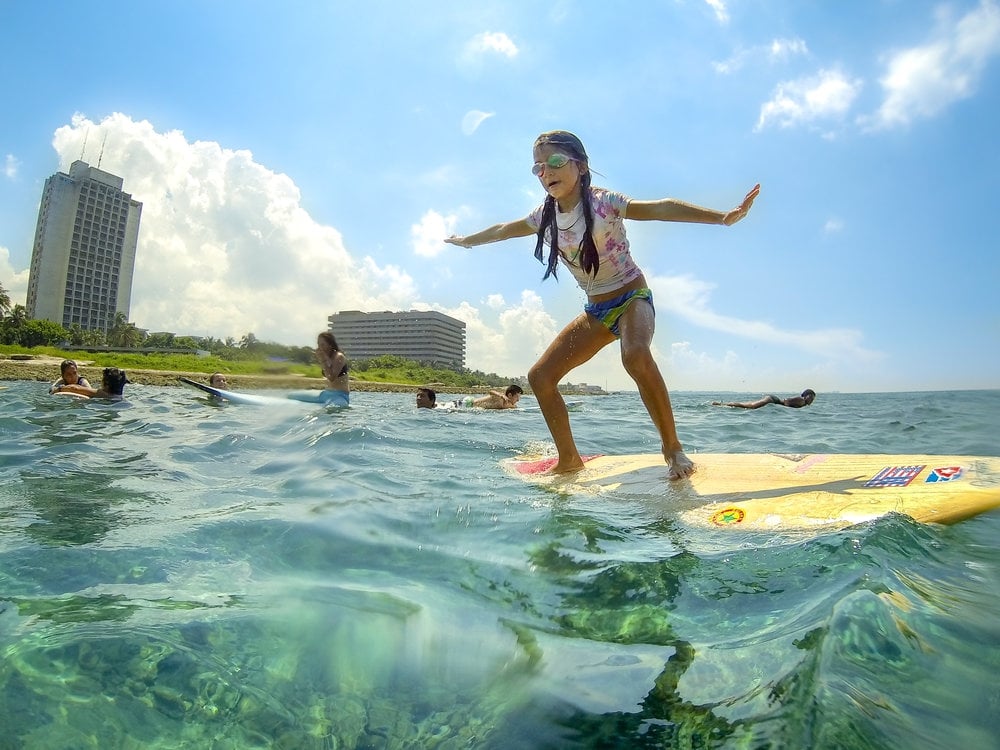 Surf in Cuba



Other places of special interest are the cape of San Antonio, Gibara, Mar Verde Beach, La Setenta, the eastern beaches, Sun Beach and Cayo Coco.

However, for the practice of kitesurfing, Cuba has established itself as one of the ideal places for it, since it has perfect climatic conditions, especially between the months of October and March. Many of the kiters who go to Cuba prefer the northern coasts, where the prevailing wind is from the east-northwest practically all year, specifically in Santa María del Mar, Varadero, Cayo Guillermo and Cayo Coco.

Throughout Cuba there are many companies that offer private lessons for both beginners and advanced surfers.
Budget
Best For Whom
For Her

Couples

For Him

Families With Teenagers