Trinidad
Art Galleries Museums Tours Museums and Galleries Adventure Attractions Markets Shopping Parks and Gardens
Let yourself be surprised by Trinidad and stroll through the most beautiful city in Cuba as you pass through Sancti Spíritus.
Trinidad

Trinidad is one of the most beautiful cities in Cuba. Declared a World Heritage Site by UNESCO in 1988. It was the third town founded by the Spanish crown in Cuba, thanks to Diego Velázquez in 1514. It is currently a city-museum with a great colonial architectural heritage of the eighteenth and nineteenth centuries, between which highlights its narrow cobbled streets, its beautiful restored buildings, its majestic churches and its fantastic courtyards that give it that typically colonial atmosphere.

The city has about fifty palaces and countless buildings worthy of admiration, such as the Parish Church of the Holy Trinity, the Romantic Museum located in the Brunet Palace, the Yemayá Temple House, where an altar dedicated to the divinity of the sea is found, and many more places of interest that will certainly catch you.

In addition, the city is rich in squares and squares such as the well-known Plazuela Las Tres Palmitas or Plaza de Santa Ana. The last one is located in the historic center, 500 meters from the Plaza Mayor and was an access point to the Valley of the Wit. The Plaza Mayor of Trinidad was the starting point of the restoration in the 80s and is where the statue of Terpsichore, muse of dance and music is located.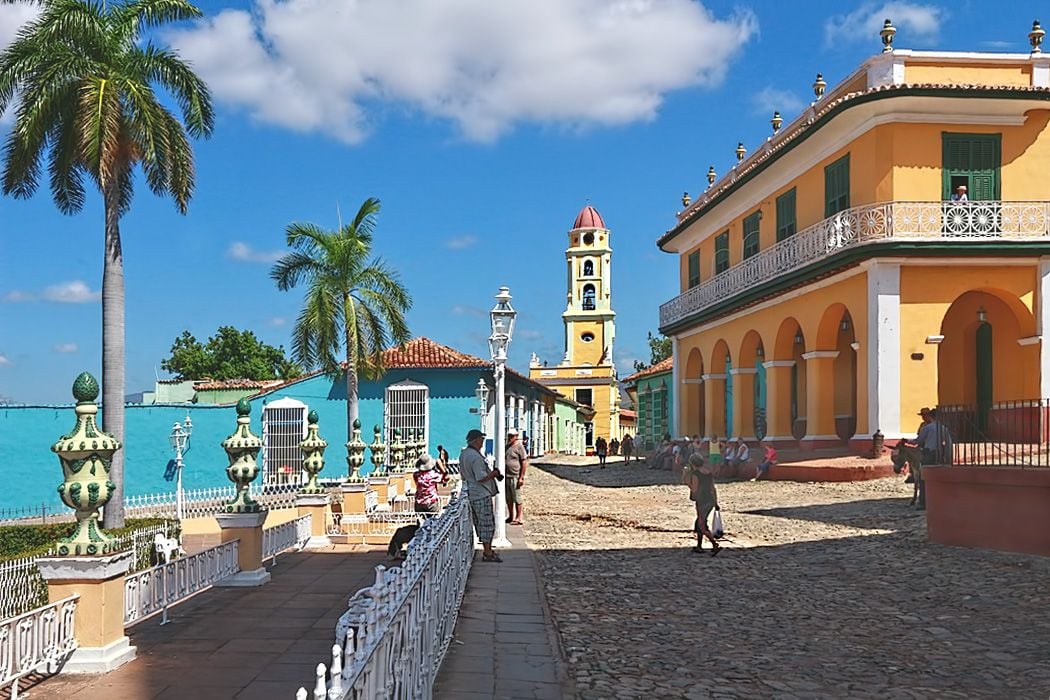 Plaza Mayor in Trinidad, Cuba



Trinidad's wealth is due to the economic expansion in the sugar industry carried out by the aristocracy and the famous families Iznaga, Borrell and Brunel.

We advise you to talk with a Trinitarian, he will tell you fabulous legends of slaves, pirates and hidden treasures. They are people characterized by being friendly and simple, besides being excellent hosts.
Budget
Best For Whom
Expats

Gay & Lesbian

Mature Travellers

Beginners

For Her

Couples

Business Travellers

For Him

Families With Teenagers

All Ages

Students

First-Timers

Families With Children

Groups
Best For What
Relaxation

Beer

Live Music

Resort

City

A Bit of Romance

Nature

Happy Hour

Fine Dining