Jagua Castle
Historical and Cultural Sites
Dare to explore Jagua Castle and admire its views over the bay as you pass through Cienfuegos, Cuba
Jagua Castle


Jagua Castle, also known as Our Lady of the Angels of Jagua Castle, is located west of the mouth of Cienfuegos Bay.

It was projected by José Tantete in 1738 during the reign of Felipe V of Spain, almost a century before the city of Cienfuegos, and built in just seven years to defend the area from possible pirate and British attacks, being at that time the third most important fortress in the country, after that of Santiago and Havana ..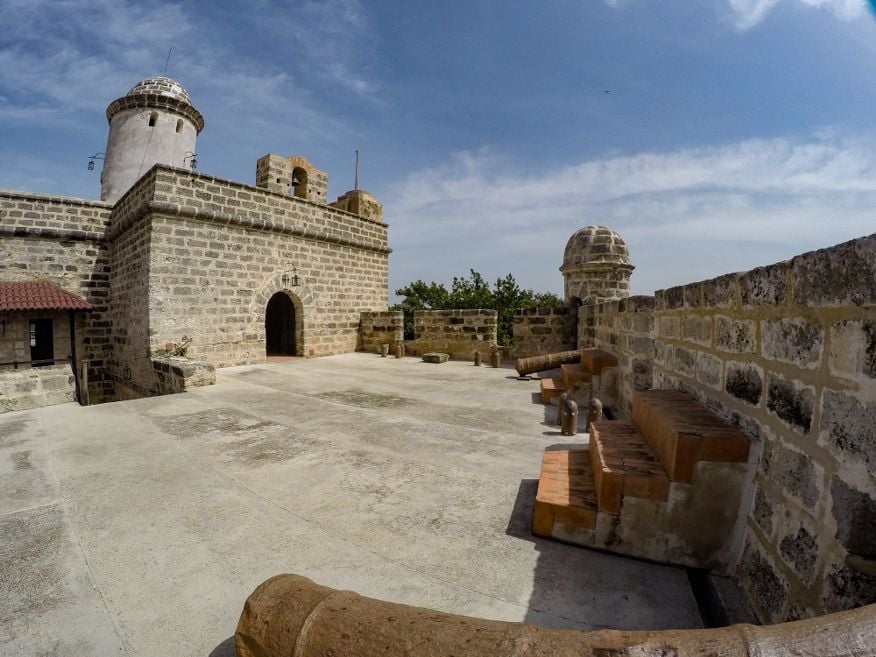 Jagua Castle



This Renaissance-style castle was renovated in 2010 and, today, in addition to offering stunning views over the bay, it has a small museum and a restaurant. There are daily passenger ferries that depart from the castle to Cienfuegos. From this side of the bay it is possible to see the Juragua Nuclear Plant, which was designed by Cuba in collaboration with the Soviet Union during 1976.

Budget
Best For Whom
For Her

For Him

Backpackers

Students
Best For What