Sandalio de Noda Natural Sciences Museum
Admire the Guasch Palace and visit its interesting natural science museum as you pass through Pinar del Río
Sandalio de Noda Natural Sciences Museum is Best For
Directions to Sandalio de Noda Natural Sciences Museum
Sandalio de Noda Natural Sciences Museum

Admire the Guasch Palace and visit its interesting natural science museum as you pass through Pinar del Río. The Sandalio de Noda Natural Science Museum is installed in the Guasch Palace and is a mandatory stop for any visitor who is passing through the city of Pinar del Río, Cuba.

This palace, which presents a mixture of architectural styles (neo-Gothic and Moorish), was built by the doctor Francisco Guash Ferrer between 1909 and 1914 and was an architectural symbol for the city.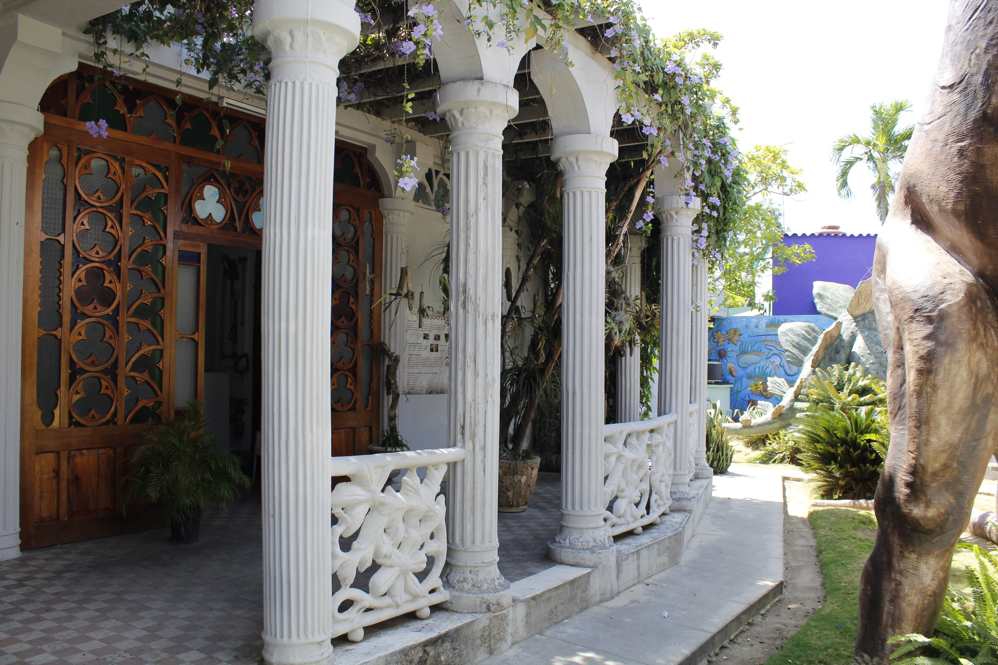 Sandalio de Noda Natural Sciences Museum



The museum has several exhibition halls where significant exponents of the fauna of Pinar del Rio are shown with specimens from other latitudes.

Some of his most relevant pieces are: a giant cement Tyrannosaurus Rex sculpture, a specimen of zunzuncito, the smallest bird in the world, a dissected specimen of pearl crocodile and mollusc and polyimite collections.

Ticket price: 1 CUC.
Hours: Monday to Friday from 9:00 a.m. to 5:00 p.m. Sundays from 9:00 a.m. to 1:00 p.m.
Address:

Martí Este nº 202

,

Pinar del Río, Cuba.

,

Pinar del Rio
View Larger Map