Soroa
Visit Soroa, in the province of Artemisa, and discover one of the most valuable nature reserves in Cuba
Soroa

Visit Soroa, in the province of Artemisa, and discover one of the most valuable nature reserves in Cuba

Soroa is a natural place of great beauty and great variety, considered a Biosphere Reserve. It is located about 95 kilometers west of Havana and is a popular day trip. Visitors from all over the world come to this beautiful place to admire and enjoy the natural beauty that was created in this rugged area of ​​Cuba, surrounded by mountains and rivers.

This place is located in the Sierra del Rosario, just above Candelaria. Soroa is also known as the 'Rainbow of Cuba'.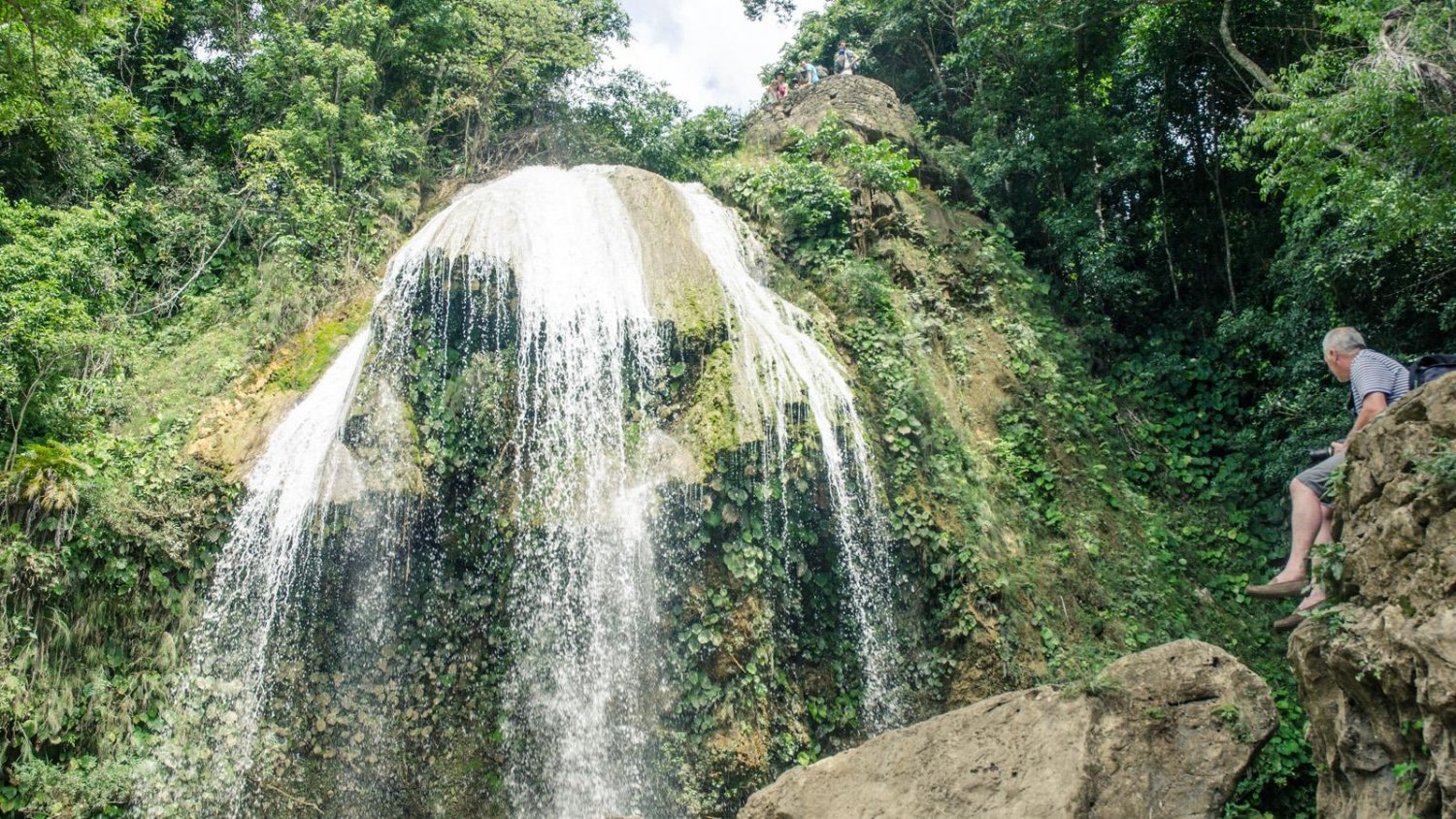 Soroa



The heavy rainfall in the region favors the growth of trees and orchids, so it is not surprising that this place is home to the Soroa Orchid Garden (recommended visit).

The name of this unusual place is due to the Spanish brothers Lorenzo and Antonio Soroa Muñagorri, who arrived in this place during 1856 with the illusion of making a fortune and acquired La Merced coffee plantation and, a few years later several neighboring coffee plantations.

The most interesting places of this place are: the Rainbow Falls, with its 22 meters high; the Castle of the Clouds, a romantic medieval building; the ecological town of La Rosita; and the Roman Baths.

This is an ideal place to explore by bicycle.
This area has one of the best enclaves for bird watching throughout western Cuba. There are guided excursions that are very interesting for those who wish to contemplate and know this natural environment.

How to get:
To get to this place you can take the bus from Víazul La Habana - Viñales, since it has a stop in Las Terrazas, a town located about 16 kilometers from Soroa. From Las Terrazas it is possible to arrive by taxi for about 8 CUC.
There are buses that sometimes pass through Soroa on its route Havana - Viñales, but it is better not to depend on them.
The best option to get to Soroa is to rent a car or take a bike tour.
Budget
Best For Whom
Mature Travellers

For Her

Couples

For Him

Families With Teenagers

Backpackers

All Ages

Students

Families With Children

Groups
Best For What