Cayo Largo
Beaches
Don't miss the paradisiacal beaches of Cayo Largo del Sur on your way through Isla de la Juventud, Cuba
Cayo Largo


Cayo Largo del Sur is one of the most attractive tourist destinations in Cuba that is located at the eastern end of the Canarreos Archipelago, in Isla de la Juventud. Bathed by the waters of the Caribbean, it is the perfect place if you are looking for paradisiacal beaches of fine white sand, an infinity of beautiful coral reefs, spectacular resorts and tourists from all over the world.

The curious name of Cayo Largo is due to its elongated shape and its first allusions appear in the reports of the captains general of the island of the seventeenth century. Instead, it has been shown that the first discoverers were already pre-Columbian aborigines in the fourteenth and fifteenth centuries.

In addition, due to its strategic position, this island has a certain historical appeal, having been the land of passage of the most famous pirates and privateers of the seas and even of Christopher Columbus on his way to San Juan Island. Even so, until its tourist development in 1980, there had been no permanent settlement, although today it has all kinds of amenities that will make your stay there a unique experience.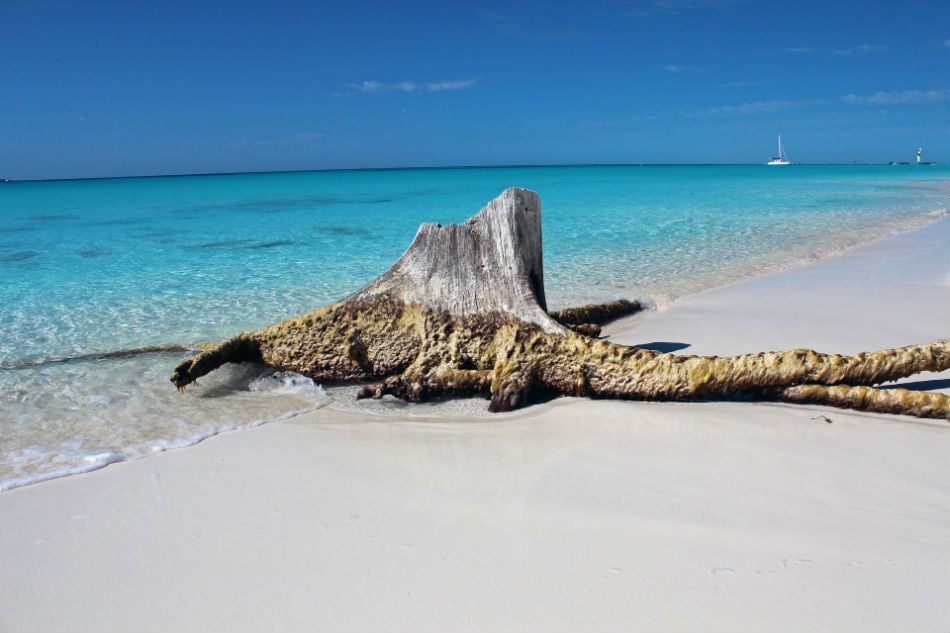 If this wonderful island stands out for something, it is for its incomparable natural character, even intact in many areas, which will show you at every step. Specifically, you will appreciate its wildest side in its still virgin beaches such as Los Cocos Beach, Luna Beach, Blanca Beach, Tortuga Beach or Punta Mal Tiempo Beach. Therefore, if you are passionate about nature, you will be ecstatic to its best known animal species. So, Cayo Largo is full of beautiful iguanas and is the ideal place for you to stop to admire how hundreds of turtles lay their eggs in the warm sand or decide to fulfill your dream of swimming among dolphins. On the contrary, if you prefer to enjoy all luxury in your vacations, you should go to its two star beaches, which are none other than Playa Paraíso and Playa Sirena and that will give you the typical Caribbean stamp that you expect to find.

If your passion is water sports, you will also get full happiness diving between the spectacular coral formations and the amazing tropical fish that inhabit its waters. Even if your ideals are geared towards naturism, Cayo Largo is your place, since in recent years it has become one of the most appreciated points by its followers, who live in perfect harmony with the rest of the visitors.

To get to Cayo Largo, you can do it from Havana and other nearby cities to spend the day, although most visitors choose to book a week or two at one of its fantastic resorts and enjoy the tranquility of the island. You can choose between the airway, arriving at its International Airport Vilo Acuña or the sea, arriving at its Puerto La Marina Cayo Largo del Sur, to access this small piece of paradise.

Budget
Best For Whom
Mature Travellers

For Her

Couples

For Him

Families With Teenagers

Backpackers

All Ages

Students

Families With Children

Groups
Best For What