Cayo Santa Maria
Beaches
Discover Cayo Santa María, the last and largest of the Pedraplén, and relax on its wonderful beaches in Cuba
Cayo Santa María


Cayo Santa María is the largest islet that Cuba has and is located in the splendid archipelago of the Jardines del Rey. This is the last of the wonderful keys that are accessed following the road that crosses the Bay of Buena Vista

This incredible islet has about 18 km2 of surface and about 10 kilometers of beaches of the best quality. These beaches are the reason why it is often called the 'White Rose of the Jardines del Rey', since in them, you will find the combination of fine white sands and crystalline waters, which do not detract from the first destination of ' sun and beach "of the Cuban island, Varadero, and that place the islet in second place when choosing a destination to lie in the sun and enjoy a privileged natural space.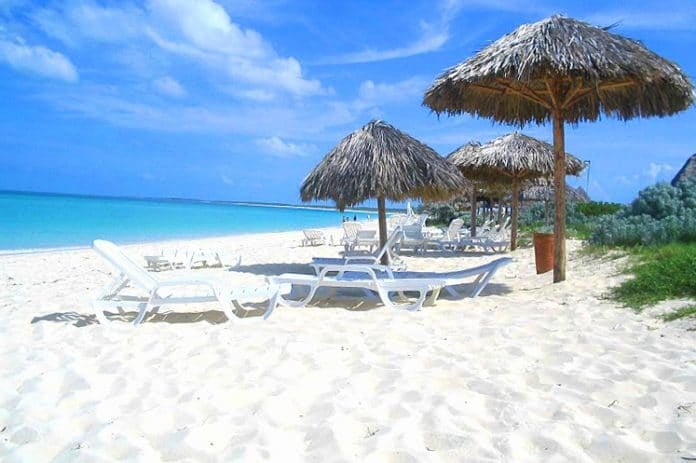 Cayo Santa María



Discover the most beautiful beaches of Cayo Santa María in its northern part, among which Perla Blanca, Las Caletas, Cañón and Cuatro Punta will undoubtedly be unbeatable options, all of them with the characteristics of a Caribbean postcard.

However, this paradise islet will not only allow you to have all kinds of services, but also offers you the most varied natural alternatives, especially in the south, where a landscape of lush vegetation dominates. So, if you decide to explore the wildest side of the key, the flora and fauna even endemic and in their best state of conservation, observation and rational exploitation will give you the opportunity to immerse yourself in an incomparable environment.
Budget
Best For Whom
Mature Travellers

For Her

Couples

For Him

Families With Teenagers

Backpackers

All Ages

Students

Families With Children

Groups
Best For What