Great Cavern of Santo Tomás
Great Cavern of Santo Tomás

20 km west of Viñales, nestled in El Moncada, is the Great Cavern of Santo Tomás.

A length greater than 46 km, stratified into eight levels, makes it the largest cave system in Cuba and places it in second place in the Americas. The cave does not cease to produce astonishment, which is not due exclusively to its size; also to everything that houses inside.

The indigenous artistic manifestations (an Indian mural) and the fact that the Cavern of Santo Tomás was formerly one of the most important points of settlement of the escaped maroons from the sugarcane plantations, give the cavern a magnificent cultural heritage about aspects of the Indian and black past of Cuba.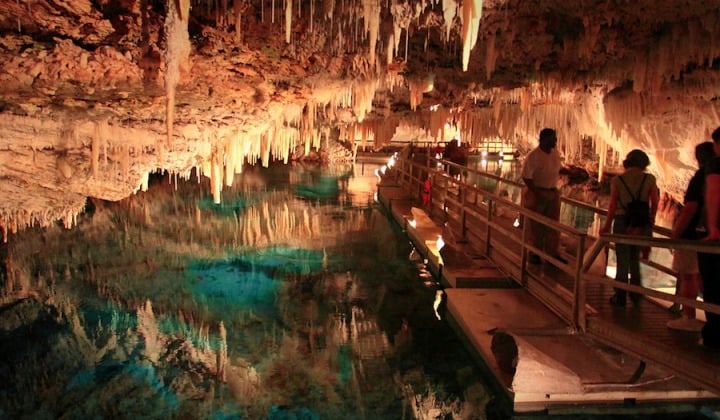 Great Cavern of Santo Tomás



The presence of aquifers, the extraordinary formations of stalactites and stalagmites and the strange rock accidents result in a place of spectacular beauty, very suitable for the practice of caving. Access to the cave is only allowed through a guided tour of 1 km for 90 minutes.

The organizers are responsible for providing the necessary equipment consisting basically of a helmet and a flashlight. It is recommended that speleology practitioners seeking more thorough knowledge should be directed directly to the Antonio Núñez Jiménez National School of Caving.

It also offers the possibility of enjoying a tour of the small museum offered by the visitor center. Its opening hours are from 10:00 a.m. to 10:00 p.m. and the entrance price of 1 CUC.

Budget
Best For Whom
For Her

Couples

For Him

Families With Teenagers

Backpackers

Groups
Best For What