Great Sierra Maestra National Park
Tours Outdoor Activities
Enter the Great Sierra Maestra National Park and know where Castro organized his anti-imperialist struggle
Great Sierra Maestra National Park


The Great Sierra Maestra National Park is the most extensive and important mountainous area in Cuba, due to the latter due to two fundamental aspects: its spectacular landscape value, steep, lush and foggy. In addition, this has been added to have been a refuge and meeting area for different prominent individuals of the Revolution.

The mountain range of Sierra Maestra where the park is located, 40 km south of the Yara River, extends through three different provinces: Granma, Santiago de Cuba and Guantanamo.

In the Great Sierra Maestra National Park is the Turquino peak, the highest in the whole country.

The whole area is a natural paradise, full of contrasts. You can find in its orography a huge landscape and climatic variety that has given rise to an exceptional enclave for its beauty and its incredible ecological conditions, which hosts a multitude of endemic fauna and flora species. Because of its incalculable natural value, in addition to historical, today, it is an area highly appreciated by Cubans.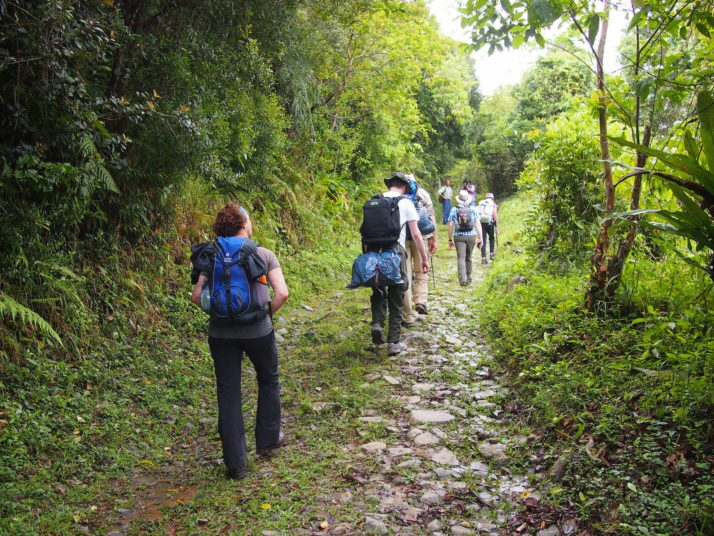 Great Sierra Maestra National Park



As a result of its geographical suitability, Sierra Maestra was a key point for the gestation of certain revolutionary strategies and assault planning, in addition to the place where the first laws that Fidel Castro promulgated once the revolution triumphed were inspired.

The current Great Sierra Maestra National Park hosted generations of revolutionaries over 100 years; in it they hid from the first independentist rebels to the guerrillas who were preparing their fight against US imperialism and established their headquarters and bases of operations in the area.

Due to this fact, the park was hopelessly linked to Cuban history and politics and its social consequences. The events that took place there, the plans that were made, the rebels he protected, made him a silent witness to the death struggle of the Cuban people to preserve their identity and take charge of their own destiny.

Due to the abusive use of the raw materials that the Great Sierra Maestra National Park treasures, it has been considerably decimated, so it has been necessary to take measures and declare a protected rural area to this green museum, the scene of so many important facts for history from Cuba.
Contact Great Sierra Maestra National Park
Make Enquiry.
Directions
Budget
Best For Whom
For Her

For Him

Backpackers

Students
Best For What
Nature

Off The Beaten Path