Las Coloradas Beach
Visit Las Coloradas Beach and know the importance that this place had in the Landing of the Granma in Cuba
Las Coloradas Beach


Located on the coast of southeastern Cuba, Las Coloradas Beach is a special place where both nature and history have left their mark. Located in the province of Niquero, this was the beach chosen for the well-known Landing of the Granma in 1956.

The Cover of Freedom is a monument raised at the point where the rebels made landfall on December 2 to begin the armed struggle. You can see a full-scale replica of the boat known as Granma Yacht in which they sailed to this beautiful beach.

As the beach is located inside the Granma Desembarco National Park, it is surrounded by abundant vegetation of which much is red mangrove. Due to the color of the lagoons and the presence of this tree, the beach is called Las Coloradas.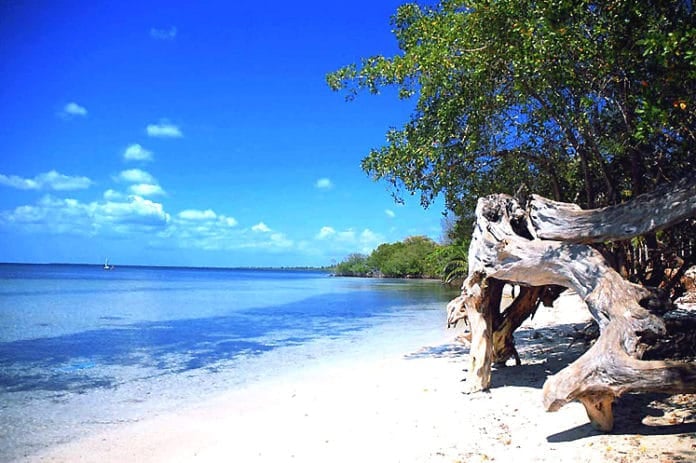 Las Coloradas Beach



There is a spa consisting of 27 cabins, computer room, restaurant and a list of activities to choose from during your stay there, and where you can enjoy the warm and transparent tropical waters of this Caribbean beach.

Nearby, you can see the beautiful cliffs that are part of the national park and the El Guafe Archaeological Trail, famous for its ceremonial and funeral caves.


Budget
Best For Whom
For Her

Couples

For Him

Families With Teenagers

Backpackers

All Ages

Students

Families With Children

Groups
Best For What