Sirena Beach
Beaches
Enjoy an incredible swim among dolphins in Playa Sirena, the most beautiful beach in the entire Cuban territory
Sirena Beach


Playa Sirena is located in Cayo Largo, in Isla de la Juventud. It is the largest in the area and faces west, where more than 2 km of fixed sand are protected from waves and wind. Playa Sirena is the most beautiful beach in Cayo Largo and probably in all of Cuba.

The beach has an enclosure with dolphins where you can play with them. The locals recommend traveling the entire beach from the dolphins until they reach them again on the other side. This tour also passes through Punta Playa Sirena, where you can see starfish between the beautiful colors of the sand and the sea.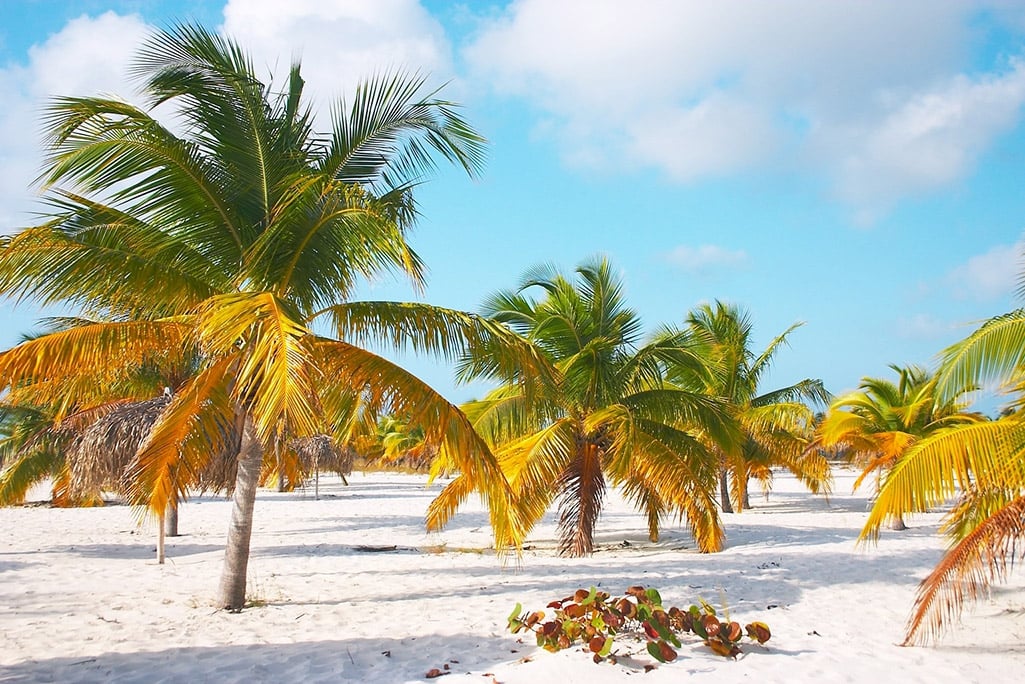 Sirena Beach



Tourists travel for day trips from Havana or Varadero, which is why it is a popular beach where there are usually quite a lot of people. You can also do water sports such as scuba diving and observe its incredible seabed.

Budget
Best For Whom
For Her

Couples

For Him

Families With Teenagers

Backpackers

All Ages

Students

Families With Children

Groups
Best For What