Fortress of San Carlos de la Cabana
Historical and Cultural Sites Museum
Discover the impressive Fortress of San Carlos de la Cabaña in Havana, Cuba  
Fortress of San Carlos de la Cabaña


The Fortress of San Carlos de la Cabaña is located on a hill to the east side of the port of Havana, in the Morro-Cabaña Military Historical Park. This colossal fortification was erected in the 18th century, between 1763 and 1774, in order to cover a weak point in the city's defenses.

In 1762 the English took control of this hill, from which they bombed the city until its surrender. Therefore, the king of Spain Carlos III ordered to build a great fortification that would scare away future invaders.

Currently, with its 700 meters from end to end and its 19 Ha, it is the largest fortress in all of America.

This impressive fortress kept the invaders at bay for centuries, although in the 19th century some Cuban patriots died at the hands of firing squads. It is interesting to know that Machado and Batista used this fortress as a military prison, and that after the Revolution, Che Guevara installed his headquarters within the walls.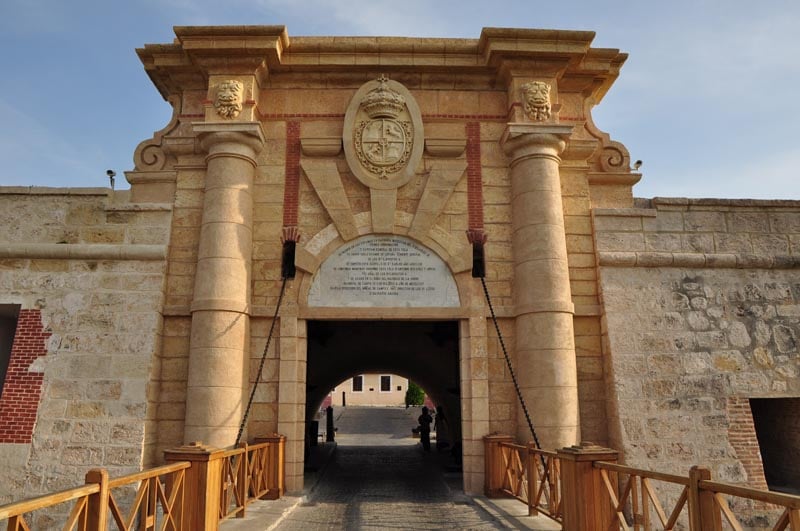 Fortress of San Carlos de la Cabaña



Today the fortress has been restored for tourism and you can spend at least one day visiting it. Next to it you will find bars, restaurants, souvenir shops, and a tobacco shop where the largest cigar in the world is located.

The Fortress of San Carlos de la Cabaña also houses the Museum of Fortifications and Weapons and the Casa del Che Cultural Center in La Cabaña.

In this place, every day at 9:00 p.m., the cannon shot ceremony is held, where actors dressed in military uniforms of the 18th century recreate the firing of a cannon over the port of Havana, which was a signal (until 1850 ) of the closing of the gates of the city wall.

Contact Fortress of San Carlos de la Cabana
Make Enquiry.
Directions
Budget
Best For Whom
Mature Travellers

For Her

Couples

For Him

Families With Teenagers

Backpackers

All Ages

Students

Families With Children

Groups
Best For What