Revolution Square
City Points
Discover how the Plaza de la Revolucion is as you pass through Vedado
Revolution Square


The Revolution Square is located in the municipality of Havana that bears the same name. In addition to being one of the largest public squares in the world, with 72,000 square meters, it is a place of great historical value, since it has been the scene of several of the main events and events of the Cuban Revolution. In it a million people (almost one tenth of the Cuban population) have congregated.

This huge square was the work of the French town planner Jean Claude Forestier in the 1920s, which was known as Civic Square until 1959. The square was built on a hill in the purest style of the Place de l'Étoile in Paris, with various avenues that disperse towards the river almendares, Vedado, and the Parque de la Fraternidad de Centro Habana. In its gigantic esplanade, various party congresses have been closed and it has been a direct witness of multiple acts of solidarity with brotherly peoples and anniversaries of historical events, such as the assault on the Moncada Barracks and the Triumph of the Revolution.

It is currently surrounded by gray buildings, and is the seat of the Cuban Government, used as a venue for large political rallies.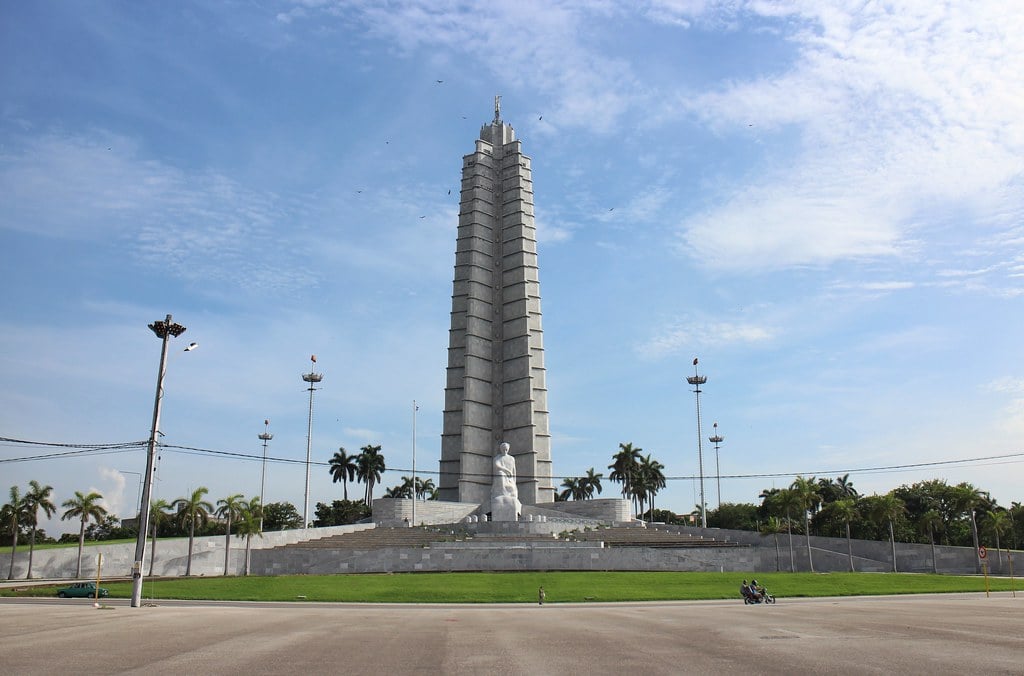 Revolution Square



In the center of the square is the José Martí Memorial and, just behind, are the government offices, within the heavily guarded Central Committee of the Communist Party of Cuba.

The cement building located in the north of the square is the Ministry of Interior, famous for the huge Che Guevara Mural that shows on its facade, which is a copy of Alberto Korda's photograph taken in 1960. Just below the Che's image shows the phrase 'Until Victory Always.' The adjoining building is the telecommunications one and the image it shows is that of the heroic guerrilla Camilo Cienfuegos.

On the east side of the square is the José Martí National Library, which has an interesting photographic exhibition and, on the west side, is the National Theater of Cuba.
Budget
Best For Whom
Mature Travellers

For Her

Couples

For Him

Families With Teenagers

Backpackers

All Ages

Students

Families With Children

Groups
Best For What