Bacunayagua Bridge
Walk the Bacunayagua Bridge, the tallest and longest bridge in all of Cuba, that separates Mayabeque and Matanzas
Bacunayagua Bridge

Walk the Bacunayagua Bridge, the tallest and longest bridge in all of Cuba, that separates Mayabeque and Matanzas

The Bacunayagua Bridge marks the border between the provinces of Mayabeque and Matanzas. This is the longest and tallest bridge in all of Cuba, with just over 314 meters in length and 103 in height. It is considered one of the wonders of Cuban civil engineering.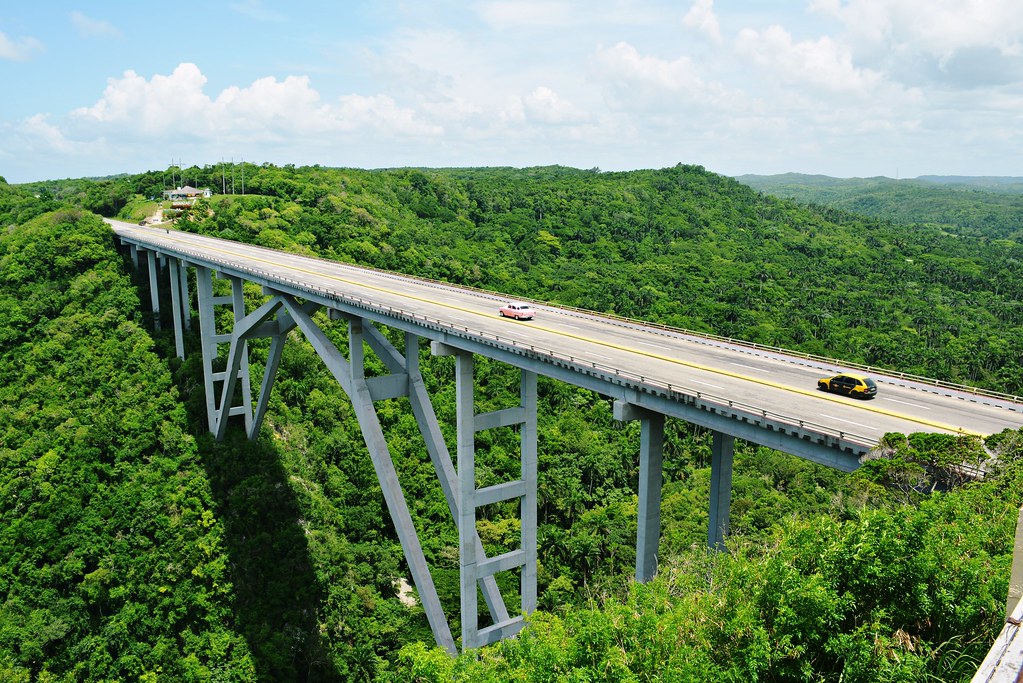 Bacunayagua Bridge



Its construction began in 1957 and was inaugurated in 1959 by Fidel Castro. This bridge allows the busy Vía Blanca to cross a very wooded canyon that separates the vast and lush Yumirí Valley from the Sea. On one side of the bridge there is a restaurant and a viewpoint where you can have a drink while watching its spectacular.

Budget
Best For Whom
Mature Travellers

For Her

Couples

Business Travellers

For Him

Families With Teenagers

All Ages

Families With Children

Groups