Guanahacabibes Peninsula National Park
Enjoy the great natural beauty of this national park and discover all the flora and fauna of Pinar del Río
Guanahacabibes Peninsula National Park

Enjoy the great natural beauty of this national park and discover all the flora and fauna of Pinar del Río

The Guanahacabibes Peninsula National Park is located in western Cuba, 94 kilometers from the city of Pinar del Río.

It is a flat and elongated peninsula with 1,015 km2 of deserted coasts declared as a Biosphere Reserve since 1987 that turns out to be a true paradise for scuba divers, ecotourists and bird watchers and conservationists. The submerged coastline of this reserve presents a wide variety of interesting landscapes, including extensive mangroves, low scrub vegetation and an elevated platform where white sand and coral rocks alternate.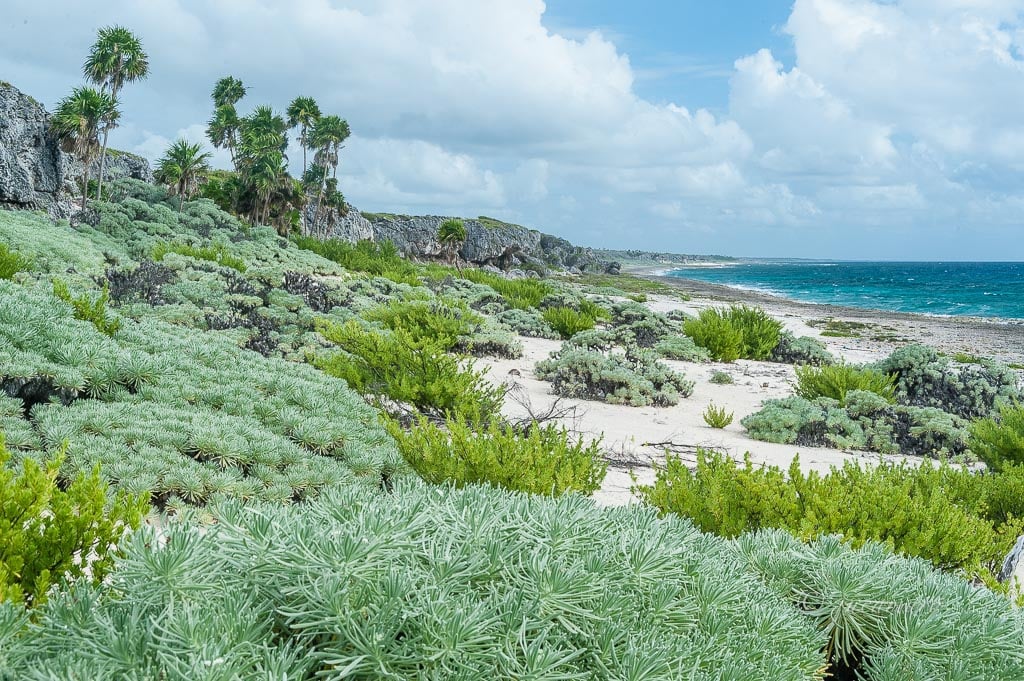 Guanahacabibes Peninsula National Park



Thanks to its characteristic karst formations, it houses exceptional flora and fauna, with 172 species of birds, 700 of plants, 18 of mammals, 35 of reptiles and 19 of amphibians. During summer nights several species of sea turtles, including loggerhead and green turtles, approach the beach to spawn, so it is interesting to visit this place between the months of May and October, since night visits are made to observe how they nest Also striking is the large number of red crabs that inhabit this reserve. In the area you will also find a good amount of interesting caves, among which the Pearl Cave.

The reserve has a visitor center where contact with the guides is facilitated, specialized visits and several interesting circuits are organized.

Ticket price: Free (It is necessary to visit with a guide).

Contact Guanahacabibes Peninsula National Park
Make Enquiry.
Directions
Budget
Best For Whom
Mature Travellers

For Her

Couples

For Him

Families With Teenagers

Families With Children

Groups
Best For What