Hiking in Cuba
Tours Horseback Riding Adventure Attractions Outdoor Activities
Come and admire the most spectacular landscapes of Cuba, where you can go hiking and get to know its nature
Cuba not only boasts its beaches and its rich culture, but its profuse and exuberant nature confer it as one of the most suitable places for the enjoyment of hiking. Its 14 national parks and its more than 25 ecological reserves overflowing with animal and plant life are full of hiking trails that combine sport and adventure.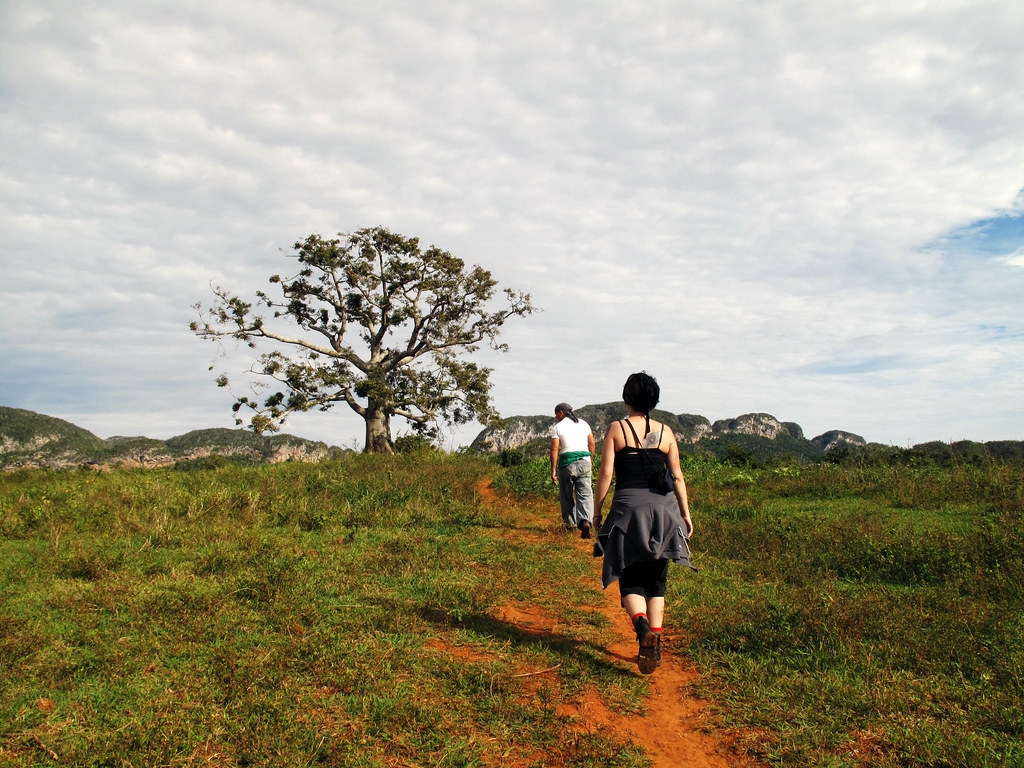 Trekking and Hiking in Cuba



There are many areas for hiking, but the most prominent are the following:

Sierra Maestra: In this beautiful mountain range you can do your favorite sport while admiring the views of the largest peaks in the country, such as Turquino Peak, Cuba Peak, Sweden, or visit the Great Stone, the largest rock in the world.
Pinar del Río: In this Cuban province you can admire the typical flora and fauna of the country while you travel some of the most important hiking trails, where you will visit the beautiful botanical garden of Soroa or the Viñales Valley National Park.
Topes de Collantes (Sancti Spíritus): In the Great Natural Park Topes de Collantes you will find impressive hiking trails that will take you between pine trees, carob trees and centenary cedar trees.
Budget
Best For Whom
For Her

Couples

For Him

Students

Groups
Best For What
Relaxation

Green

Nature

Wine

Wildlife