Museum of the Revolution
Historical and Cultural Sites Museum
Visit the Museum of the Revolution in Havana and admire the beautiful building that houses it, Cuba
Museum of the Revolution


The Museum of the Revolution is housed in the former Presidential Palace, built between 1913 and 1920 and used by several presidents of Cuba, of which the last was Fulgencio Batista. The famous New York Tiffany's decorated its interior.

This monumental building located in Centro Habana houses one of the most interesting museums in all of Cuba and is a must, especially for anyone who is curious about the history of Cuba.

The museum exhibits various exhibitions and collections that show photographs, flags, documents, weapons and other related objects about the revolutionary struggle against Batista and the history of Cuba, in chronological order, ranging from the pre-Columbian culture of Cuba (on the top floor) until the current socialist regime. The exhibitions on the assault of Moncada of 1953 and on the life of Che Guevara, which are shown in the lower rooms, stand out.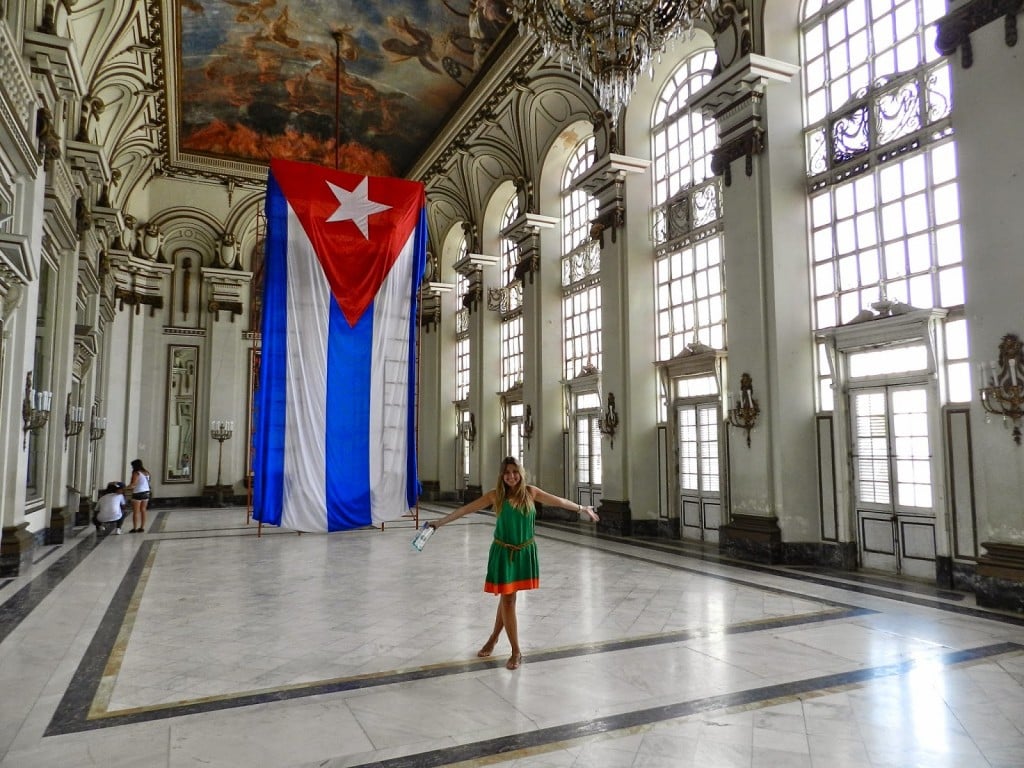 Museum of the Revolution



At the entrance to the museum there is a fragment of the old city wall, as well as a SAU-100 tank that was used by Castro during the Bay of Pigs invasion of 1961.

Behind the building is the Granma Memorial Pavilion, a tribute to the 13-meter-long yacht that was used to transfer Fidel Castro and Che Guevara along with 80 other revolutionaries from Tuxpan (Mexico) to Cuba in 1956. The ship was exhibits inside a large glass urn. This pavilion is surrounded by light aircraft and other vehicles related to the Revolution and is accessible from the Museum of the Revolution itself.

Budget
Best For Whom
Mature Travellers

For Her

For Him

Backpackers

Students
Best For What