National Capitol of Cuba
Historical and Cultural Sites Museum Points of Interest
Visit the emblematic National Capitol of Cuba as you pass through Havana and admire its elegant construction
National Capitol of Cuba


The National Capitol of Cuba is one of the most emblematic buildings in the city of Havana. This majestic building, located in Centro Habana, is similar to the Washington D.C Capitol, but one meter higher, one meter wider, one meter longer and much richer in detail. The construction works were initiated by the Cuban dictator Gerardo Machado in 1926 with US support. To finish its construction, more than 5,000 workers, 3 years, 3 months and 20 days of work were needed; and about 17 million US dollars.

Formerly it was used as the headquarters of the Cuban Congress, but since 1959 it has housed the Cuban Academy of Sciences and the National Library of Science and Technology. The National Capitol was built with white limestone chaplaincy and granite. Its elegant 62-meter stone dome is topped with a replica of the bronze statue of the 16th-century sculptor Giambologna, and stands out on the city's skyline. On the top floor, right in the center under the dome, houses a brand new 25-carat diamond. As a curiosity, it is interesting to know that the road distance between Havana and any other city in the country is calculated from this same point.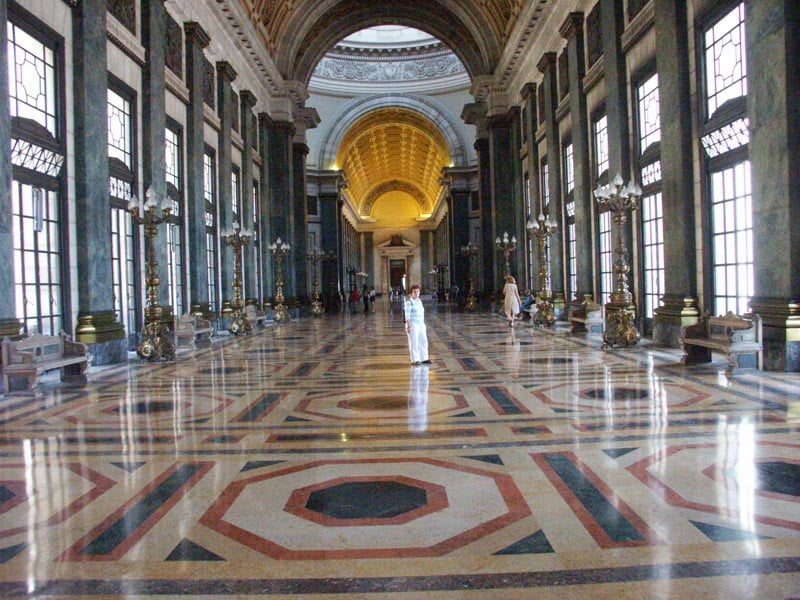 National Capitol of Cuba



The entrance is protected by six gigantic Doric columns (1.55 meters in diameter and 14.10 meters high), at the top of a staircase with 55 granite steps. On both sides of the top of the stairs are two impressive bronze sculptures, one male and one female, both 6.70 meters, the work of the Italian Angelo Zanelli. Upon transferring it you will arrive at the Hall of Lost Steps, named for its exceptional acoustics, in whose center is the Statue of the Republic, a gigantic bronze woman of 14.60 meters high, and more than 30 tons, which symbolizes the guardian virtue of the people and work.

The building also houses other interesting rooms, such as the Baire Room, which was the conference room and protocol of the House of Representatives; the Bolívar Room, which retains its original furniture with Venetian mirrors and is wrapped in a refined atmosphere of France from the Napoleon era; the Baraguá Hall, in a neoclassical style, which was used as a work area for the secretariats of the House of Representatives; and the Martí Hall, with a beautiful chromaticism and Italian Renaissance style, which serves as a prelude to the library.

The Capitol of Cuba was declared a National Monument in November 2010 and is currently being restored by the Office of the Historian of Old Havana.

Budget
Best For Whom
Mature Travellers

For Her

Couples

For Him

Families With Teenagers

Backpackers

All Ages

Students

Families With Children

Groups
Best For What